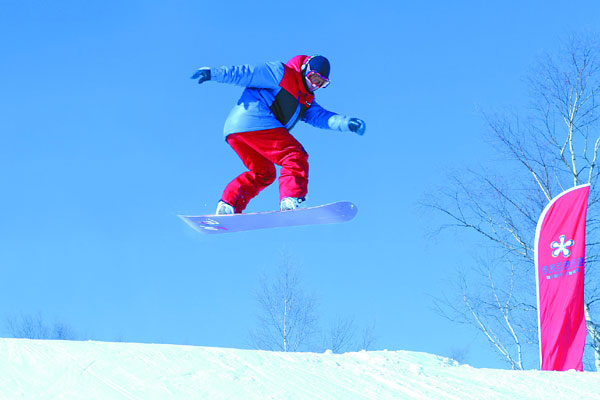 There are plenty of trails for both ardent and novice skiers, and jumps for snowboarders.
The name is apt: Entering into Secret Garden, an integrated ski resort in sleepy Chongli county, opens up a whole new world of relaxation. Valerie Ng explains why it is worth the three-hour drive from Beijing.
The road leading to Secret Garden feels familiar. From the rural landscape to the names on the signboards - such as Tiger Mouth and Gohtong Avenue - approaching the holiday getaway reminds me, a Malaysian, of Genting Highlands Resort back home.
Gohtong is the name of the late founder of Genting Malaysia, the parent company of Secret Garden Resort. Lim Goh Tong, a native of Fujian province, migrated to Malaya (now Malaysia) in 1937 and made a name for himself as a visionary entrepreneur.
An ambitious project jointly developed with VXL Group, Secret Garden is the latest addition to the tourism landscape of Chongli county in Zhangjiakou, Hebei province.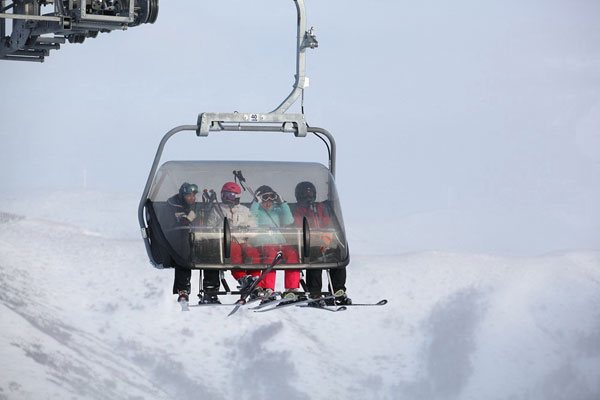 Secret Garden, developed by Malaysian-owned Genting Group and VXL Group, is poised to ride on the growth of the Chinese ski sector. Photos Provided to China Daily
Once fully completed in the coming decade, it is projected to be the country's largest tourism project in terms of size, investment and variety of attractions.
Spread across 100 sq km, the Secret Garden area will also house a theme park, a traditional Chinese medicine hub and a sports village. There are complementary components, such as hotels and a European-style resort town, art galleries, food and beverages as well as retail outlets.
Surrounded by the Dama Mountains where the Taihang and Yanshan ranges meet, the resort is blanketed with natural snow at least four months a year, becoming a natural alpine sanctuary.
Come summer, the year-round resort records a comfortable and refreshing average temperature of 19 C, suitable for all sorts of outdoor activities.
It takes an avid skier to see the potential of a venue. VXL group executive chairman Lim Chee Wah, the third son of Lim Goh Tong, is an enthusiastic skier himself.
"I was introduced to skiing about 30 years ago in Vail, Colorado, and I've been hooked ever since," says Lim, who travels all over the world to satisfy his "addiction" to the winter sport.
In 1996, he arrived in Chongli and immediately saw the potential. But, a conservative entrepreneur, Lim waited for "the right time" to develop the retreat venue and work started three years ago.