News
10 kinds of made-in-China products attracting global attention
Updated: 2016-09-17
( Xinhua/chinadaily.com.cn )
The following are ten kinds of leading Chinese products, ranging from infrastructure and the high-tech industry to home appliances.
1. Bridges.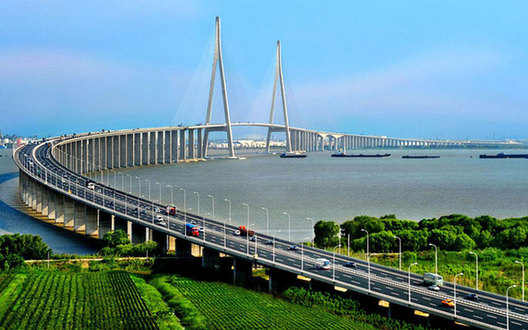 A file photo of Sutong Bridge in Jiangsu province. [Photo from web]
Since the 1088-meter-long Sutong Bridge in Jiangsu Province won a 2014 International Federation of Consulting Engineers (FIDIC) Award, Chinese bridges have continued to win FIDIC awards due to their outstanding quality.