News
10 kinds of made-in-China products attracting global attention
Updated: 2016-09-17
( Xinhua/chinadaily.com.cn )
7. Wind turbines.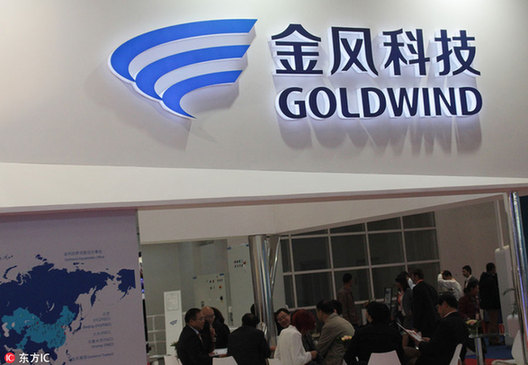 People visit the stand of Goldwind Science & Technology during an exhibition in Beijing, Oct 22, 2014. [Photo/IC]
According to a survey by Japan's Nikkei, half of the growing global demand for wind turbines in 2015 were supplied by Chinese makers.
The leading Chinese wind power company Goldwind has the biggest market share of 12.8 percent, Nikkei said. The Urumqi-based company in northwest China has a presence on six continents.