2012-06-08
The best time to travel in Fujian is in autumn and winter, especially Sept to Dec. Overall, however, Fujian can be a perfect place to go all the year round.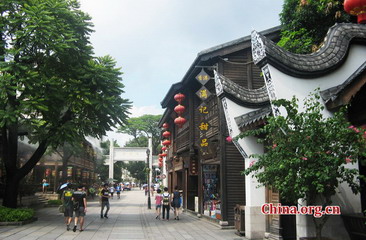 2012-06-08
This tour route is specially designed for those who want to travel back to the country of their forebears and discover their roots.
2012-06-08
With year-round warm weather and a humid climate, Fujian is hospitable for travelers in all seasons.
2012-06-08
Wuyi Mountain (Jiuqu River, Dahongpao, Heritage Site of the Minyue Kingdom, Wuyi Mountain Natural Reserve) – Shao wu (Heping Ancient Town, Tiancheng Rock) – Taining county (Golden Lake, Shangqing River, Zhaixia Great Canyon, Shangshudi) – Jiangle county (Yuhua Cave) – Shaxian county (Snack Cluture Town) – Sanyuan district (Geshikao Mangrove Natural Reserve) – Yong'an county (Yaoyuan Cave, Stone Forest)
2012-06-08
This goes as follows: city of Wenzhou (Yandang Mountain) – city of Fuding (Taimu Mountain) – city of Ningde (Zhiti Mountain) – Wuyi Mountain – Longhu Mountain (Jiangxi province) – Sanqing Mountain (Jiangxi)
2012-06-08
Shangrao city (Jiangxi province) – Wuyi Mountain (Chishi, Da'an) – Taining county (Red Army Street) – Jianing county (Commanding Office Site of the First Red Army, Former Site of the General Front Committee) – Ninghua county (Starting point of the Long March) – Shanghang county (Former Site of Gutian Conference) – Changting county (Former Site of the Fujian Soviet Government, Quqiubai Memorial Park) – Ruijin city – Jinggangshan city