Flavorful life of an autistic baker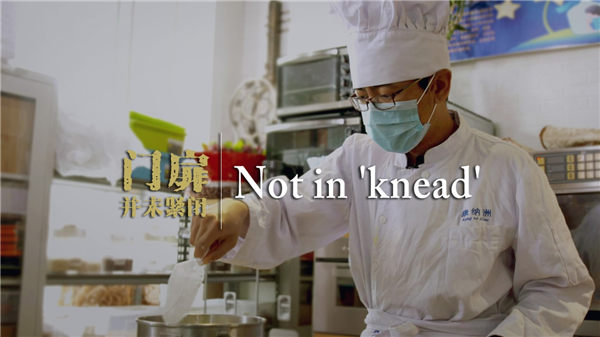 [Photo/CGTN]
Have you ever watched the 1988 comedy-drama Rain Man?
In the film, Dustin Hoffman plays the role of Raymond, an autistic man with a seemingly strange temperament who has difficulty communicating with others. However, he is gifted with a keen sensitivity to numbers. Although Raymond has difficulty communicating in words, he quietly cherishes his brother (played by Tom Cruise), tugging on the heartstrings of the audience.
In the film, Raymond's speech impediment leads him to pronounce his name as Rain Man, a term that would later be adopted by the general public to refer to people with autism. And China is no stranger to the word.
Unlike what many people think, people with autism can manage having a job and are capable of taking care of themselves, just like any other person.
Chen Meng was diagnosed with autism when he was three years old. Now, at the age of 25, he is a baker at the Kangnazhou Rainman Bakery, an organization helping autistic people with vocational training.