UNESCO announces winners of 2017 International Literacy Prizes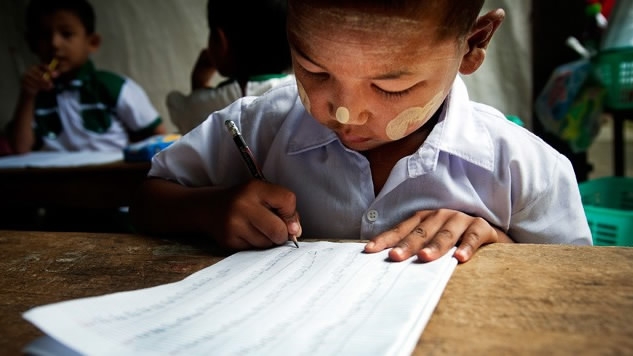 A boy focuses on the writing. [Photo/UNESCO]
On Wednesday, the United Nations Educational, Scientific and Cultural Organization (UNESCO) announced the winners of the 2017 International Literacy Prizes, honoring excellence and innovation in the field of literacy worldwide.
The awards will be handed out to five laureates from Canada, Colombia, Jordan, Pakistan and South Africa on International Literacy Day, which falls on September 8.
The prizes are divided into two categories: The UNESCO Confucius Prize for Literacy sponsored by China and the UNESCO King Sejong Literacy Prize sponsored by South Korea.
This year's Confucius Prize, which rewards projects that benefit rural populations and out-of-school youth, particularly girls and women, is given to the AdulTICoProgram from Columbia, the Citizens Foundation from Pakistan, and the FunDza project from South Africa.
The King Sejong prize, dedicated to mother tongue literacy education, is shared by the Center for the Study of Learning and Performance from Canada and the We Love Reading program from Jordan.
The five winners will each receive a medal, a certificate and 20,000 US dollars.
This year's prizes are focused on "literacy in a digital world," the UN agency said in a press release.
"Digital technologies permeate all spheres of our lives, fundamentally shaping how we live, work, learn and socialize," said UNESCO Director-General Irina Bokova.
Since 1967, the UNESCO International Literacy Prizes have been awarded to more than 475 projects led by governments, non-governmental organizations and individuals around the world.
According to the UNESCO, 750 million people in the world still lack basic reading and writing skills, and this population includes 102 million young people aged 15-24.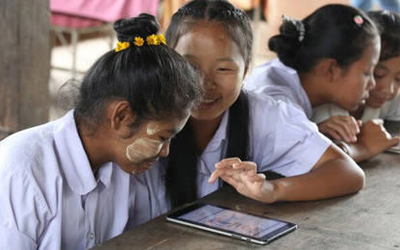 Students read digital books.[Photo/UNESCO]