Tencent's gaming app slammed by Chinese media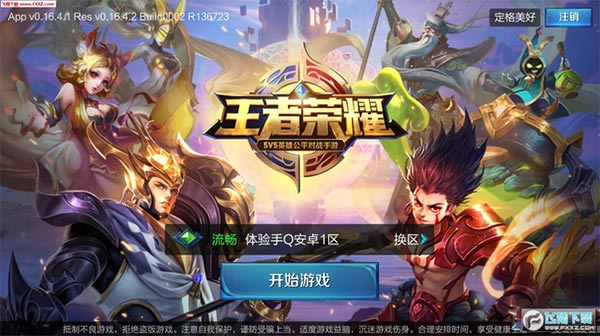 File photo of the game "King of Glory"
Tencent's hugely popular online game King of Glory received heavy-handed criticism from Chinese media on Tuesday as being poison to young people.
The result was quite hurtful to Tencent, as its Hong Kong stock dropped 4.1%, losing $14 billion worth of market value.
The loss fueled a 1.5% drop in the Hang Seng Index as a whole.
King of Glory is a multi-player online battle game.
With more than 200 million users worldwide, the gaming app was the most downloaded app in the world on the iOS App Store during the first quarter of this year.
It is thought to have about 50 million active users every day, with 20% of them born after the 2000.
Some have criticized the game as being addictive for the younger gamers, and this scorn has spread across major social media platforms in China.
People's Daily wrote on its website that "the game's content is a twist of values and historical views" claiming that young people's minds and bodies are being ruined by the game.
Back in April, a 17-year-old gamer in Guangzhou was diagnosed with a cerebral infarction, after playing the game for 40 hours nonstop.
This is just one of the many cases related to mobile games that have been buzzing on the Internet in China over the past few months.
On Monday, Tencent rolled out measures to limit the hours that children can play on several of its most popular games, including the controversial King of Glory.
Players aged under 12 will be allowed to log in for only one hour a day, and not after 9 in the evening.
Older children will be allowed to play for two hours.
Tencent claims the measures are the most-strict ones in the country's booming online gaming industry.