Nihao, China! Swiss entrepreneur designs app to help foreigners in China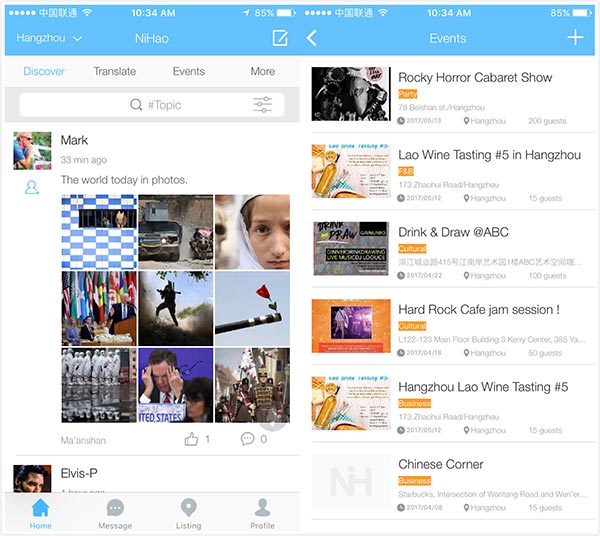 Nihao the app [Photo provided to China Daily]
For foreigners, by foreigners
The all-English app is targeted at foreigners living in China, offering functions like discovering where to have fun, news on events in the city, food and dining and even translation tools to shatter those language walls. Users can also purchase movie tickets through the app, pay for their phone bills, buy insurance and train tickets, and even call a taxi.
"We are also working on a direct purchase platform through the app."
In just over a year, Nihao has gained more than 130,000 registered users from more than 100 countries, and partnered with more than 1,500 businesses. Users are not just confined to those who reside in Hangzhou. The app is now equipped to provide services for those living in 20 cities that are popular with expats, including Beijing, Shanghai, Guangzhou, Chengdu and Nanjing.
"We are only starting," Rondez said.