Drawing on global resources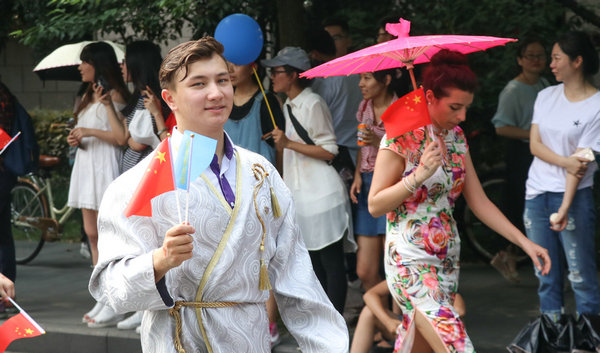 Alumni young and old, and students from home and abroad, of Zhejiang University attend ZJU's 120th anniversary on May 21 in Hangzhou.[Photo by Zhou Lichao/provided to China Daily]
Chinese tea culture study, molecules and chemistry will be the focus of a series of international collaborations by Zhejiang University with some of the world's prestigious universities.
The plans were released on Saturday during the University Presidents Summit in Hangzhou, the capital city of East China's Zhejiang province.
Presidents and leaders from more than 110 universities participated, including 30 from abroad, in a celebration of the university's 120th anniversary.
Established in 1897, Zhejiang University has a long history, rich culture and many academic achievements, with "Seeking Truth and Pursuing Innovation" as its motto.
"Building a network of global links and integrating into the international innovation network are important for us," said Wu Zhaohui, president of Zhejiang University.