Playing hockey with fins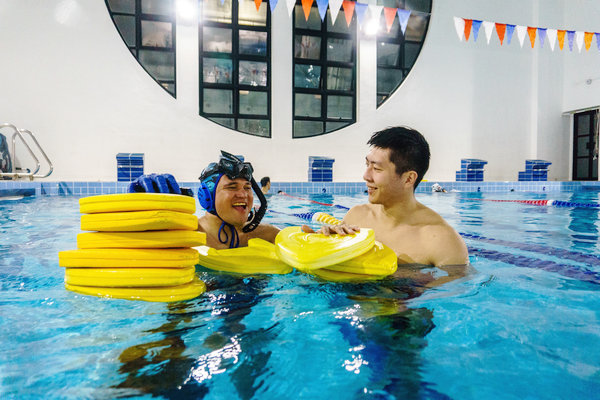 Head coach Nowie Ignacio Cornelia (left) chat with club founder Henry Chan. [Photo/Agencies]
The hold-your-breath sport of underwater hockey has gained a worldwide following-and now a Hong Kong team is diving in as the game takes off in Asia.
Invented by British navy divers in the 1950s, the acrobatic six-a-side sport requires participants to chase a heavy plastic puck and hit it into their opponents' net with a short curved stick.
Competitors wear snorkels, fins, ear protectors and gloves, resembling a school of fish as they swarm around the puck, diving and somersaulting to gain possession.
The sport has built up a loyal fan base in Canada, Australia and South Africa and has spread to Asian countries in recent years, including China and Malaysia.
Hong Kong's amateur team has around 25 active players from all walks of life, including teachers, an artist, a pilot and geologist Henry Chan, who founded the club with the moniker "HK Typhoon".