Test stress pressure valves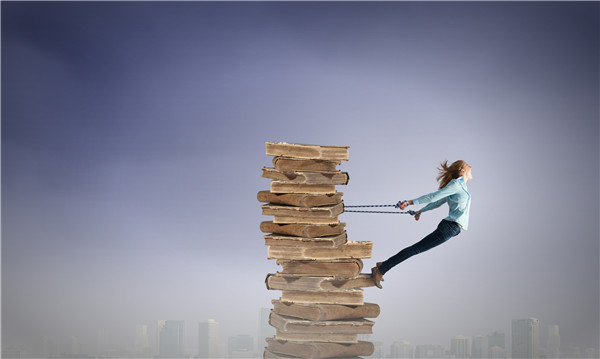 [Photo/China Daily]
College students are using a variety of methods to alleviate exam pressure, Zhang Zefeng reports.
The sun has barely stretched above the horizon on a late-December morning as a dozen students gather around yoga mats stretched across the floor of a Beijing university's gymnasium.
They exchange greetings as they do warmups.
Daylight streams through French windows as the clock strikes 8, and the workout music strikes up as the students take their poses.
It's not an accredited physical-education class but rather a semiweekly group workout.
The sessions are designed to be fun. They fuse such trendy exercise workout styles as "boot camp", zumba and tabata-a genre of high-intensity interval training for fitness and weight loss.
In this case, all are meant to boost mental well-being-perhaps even more so than physical health.
"Exercise relieves stress and gives you the chance to meet friends, who can help you and support you when you are down or stressed," says American fitness coach Leon Cortes-Lopez, who founded Hooah Fitness in Beijing and hosts free group sessions at Beijing Language and Culture University.
"A lot of times, people come because they are stressed. But in the end, everyone ends up laughing, mingling and making friends."
Indeed, intense workouts are but one way in which students are alleviating exam stress.
On the opposite end of the spectrum, many are turning to aroma therapy and meditation.