HSBC Hong Kong unveils rainbow lions for LGBT solidarity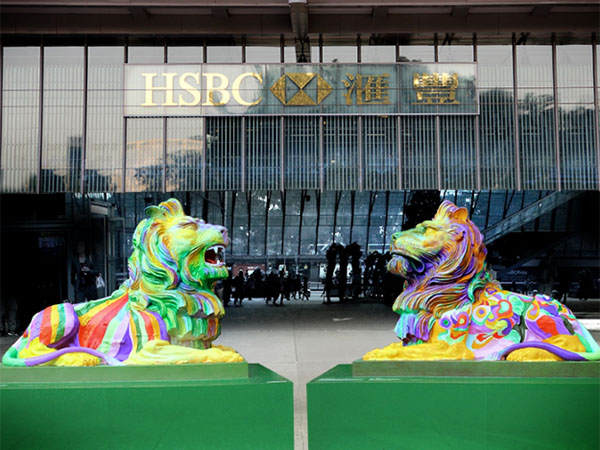 Stephen (left) and Stitt [Photo/People's Daily Online]
The signature bronze lion sculptures in front of HSBC in Hong Kong have been painted with rainbow-colored stripes and circles in support of LGBT rights.
"Yesterday we unveiled replicas of Stephen and Stitt, the iconic HSBC lions in Hong Kong. The art pieces are inspired by the colours of the Pride rainbow and are part of the Celebrate Pride, Celebrate Unity campaign," wrote HSBC Careers on its Facebook page on Dec 1.
On Dec 2, HSBC Hong Kong's Facebook page also featured an explanation of the lions in both in English and Cantonese. The post has been shared more than 1,100 times and has received about 6,400 likes as of press time.
The rainbow lions reportedly dismayed some people in Hong Kong, who argued that the bold display damages traditional family values in the region. Still, many more left comments of support on Facebook.
"Thank you for your public display of support, and we hope you don't back down in the face of pressure!" one comment read.
Specifically, the lion named Stephen is painted with stripes, indicating pride, while Stitt wears circles for unity. The two lions were originally intended to represent courage and prosperity, said the post.
Lion sculptures have been commissioned to stand in front of HSBC banks since the bank first opened in Shanghai in 1923. The bank on Queen's Road Central in Hong Kong was opened in 1935, and the two bronze sculptures have been present since its debut.