Christmas fun coming soon at German charity bazaar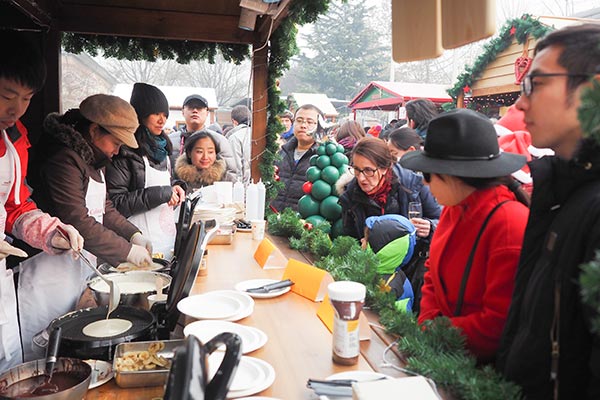 German embassy's annual holiday party is coming on Nov 26. [Photo provided to China Daily]
Christmas is coming, which means it is time for Beijing's biggest and oldest Christmas charity bazaar. Scheduled for Nov 26, the last Saturday in November, tickets are being sold for morning and evening admission to help manage crowds and reduce long lines outside the gates.
Bratwurst. Foaming mugs of proper beer.Hot mulled wine. Holiday crafts and gifts. Games for kids. Now approaching its 22nd year, the German embassy's annual holiday party is a Beijing tradition that attracts thousands each year.
The bazaar currently supports eight local charities, which provide community service from medical care for infant orphans to education for underprivileged children and rural women to projects for physically and mentally challenged individuals. The charities are Love and Hope, Stars and Rain, Beijing Huiling, Dew Drops Little Flower, Hongdandan, Starfish Project, Maple Women's Psychological Counselling Centre and Morning Tears China.
The 2015 bazaar raised a record donation total of 720,000 yuan ($106,164) that was divided among the charities. The 2016 bazaar will be the 22nd annual event in Beijing.
Tickets go on sale Nov 2 at:
German Embassy School-Shop; 49A Liangmaqiao Lu (9:15 am – 1 pm)
Beijing Riviera Clubhouse in Shunyi (9 am – 7 pm)
U Coffee, 8thShoukaiboujun, Xindong Lu (10 am – 6 pm).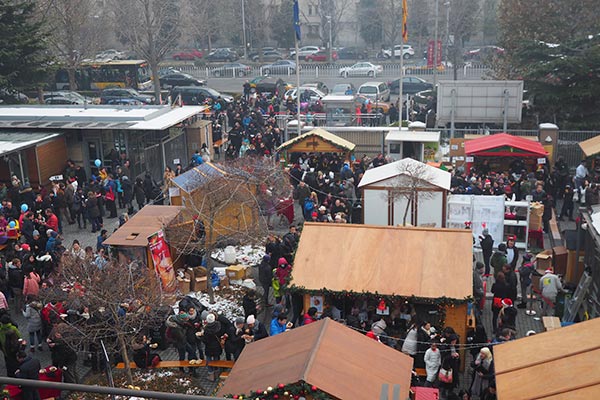 German embassy's annual holiday party is coming on Nov 26. [Photo provided to China Daily]
Morning tickets allow entry at 11 am; afternoon tickets are valid from 2 pm. Adult tickets are 100 yuan; children pay 25 yuan. Each ticket includes vouchers for beverages, food and other items sold at the bazaar.
Tickets will be available at the entrance cashier while stocks last, but pre-sale tickets will have preferential access. Tickets and valid passport or ID card are required for entry.
Related:
A restaurant for food and relic lovers