2016 Tangshan International Horticultural Expo to kick off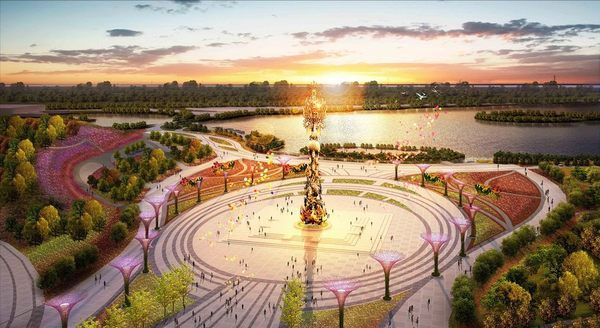 An effect picture of the 2016 Tangshan International Horticultural Exposition. [File photo]
The 2016 Tangshan International Horticultural Exposition will kick off this weekend, 29 April and run till Oct 16, 2016, in China's northeastern Hebei province.
Coinciding with the 40th anniversary of Tangshan Earthquake, the expo will demonstrate the vital role of greening cities with a theme of 'City and Nature, Phoenix Nirvana'.
Covering 22.6 square kilometers, the expo will also feature fashion gardening, environmental protection, low-carbon lifestyles and harmonious co-existence between nature and humanity.
The expo will also host 10 exotic gardens from countries like Japan, France, the Netherlands, and Germany.
The site features a century-old decommissioned mine which has been turned into a man-made lake. Preparation work was started in 1999, with construction of the lake itself beginning in 2008.
Tangshan has about 7 million inhabitants and was the heart of China's steel-production. It hit the headlines in 1976 when it was struck by a magnitude 7.8 earthquake, killing at least 255,000 residents. The city has since been rebuilt and has become a tourist attraction.