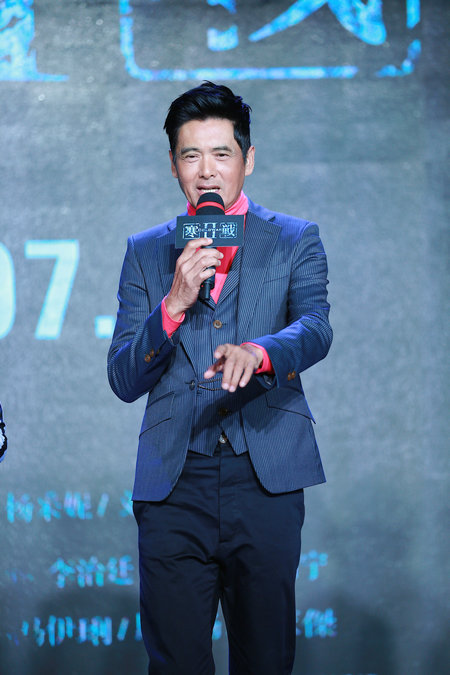 Chow Yun-fat. [Photo provided to China Daily]
The main villain, who was briefly mentioned in the first film, returns to the scene. Meanwhile, Sean Lau (Kwok) is now promoted to commissioner of police after the successful rescue operation in the original film, and his retired deputy Waise Lee (Leung) returns to his post to help Lau solve a tricky kidnapping case.
Chow plays the role of a lawyer. "The directors gave me a good role, living a luxurious life, with big houses, good whiskey and an expensive hobby-photography," he says. "But the character is also under the greatest pressure, engaging in battles of wits with the characters played by Kwok and Leung."
With the directing duo again at the helm and Kwok and Leung acting, the film is the first one to engage the three winners of Hong Kong Film Awards.
Kwok, after five best actor nominations, won for the first time for the movie Port of Call early this month. He is always a major hit with the media. But, when Chow steps on the stage, all the attention shifts to the international star, though he has made relatively few films in recent years.
Speaking of his association with Chow, Leung recalls that he started out as an extra for Chow in a TV drama. He played a bit part and had only one line with Chow.
This time around, Leung and Kwok have the leading roles, and Chow says he is happy with that.
"The entertainment industry doesn't have a particular order. It is a kind of fortune to make a name," Chow says.
"I am aging, and Hong Kong's films need fresh blood to sustain their development."