Former PLA pilot creates Silk Road statues for Italy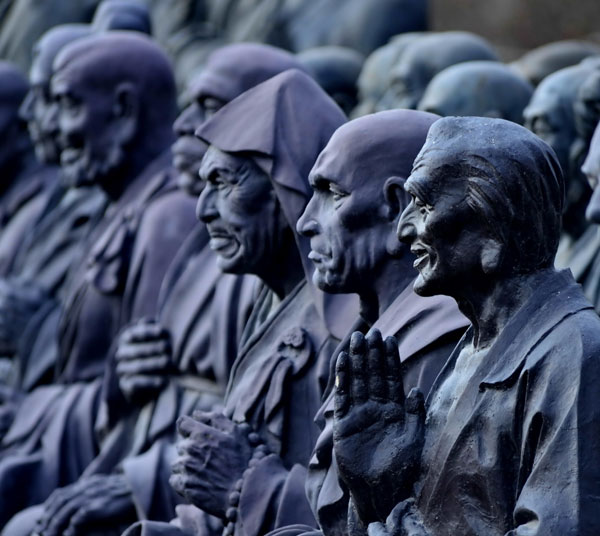 [Photo provided To China Daily]
Born in Weifang, which is among the country's main production centers of traditional woodprint painting, Chen was fascinated by local folk artisans since his childhood.
After joining the air force in 1961, he studied drawing and sculpting techniques and copied thousands of illustrations from books in his spare time.
"The first work I carved out nearly 50 years ago was based on images of my comrades-in-arms. The sculpture is still on display at the Chinese Aviation Museum in Beijing," Chen says.
In 1966, after China's first nuclear missile test, Chen and two other air force colleagues accepted the assignment of collecting air samples over the blast site. The exposure to radiation made the three extremely ill five years later, and Chen was the lone survivor. He retired from the air force in his 30s.
Since then he has immersed himself in the world of sculptures and other artworks.
"I push myself to work hard as long as I think of my colleagues who died in their early years," he says.
In the front courtyard of his residence-cum-studio on the outskirts of Weifang city stand statues of the arhats. It took Chen nearly 30 years to complete them. Slightly larger than life size, the statues depict the Buddhist monks in different ages ranging from energetic youth to old, toothless people.