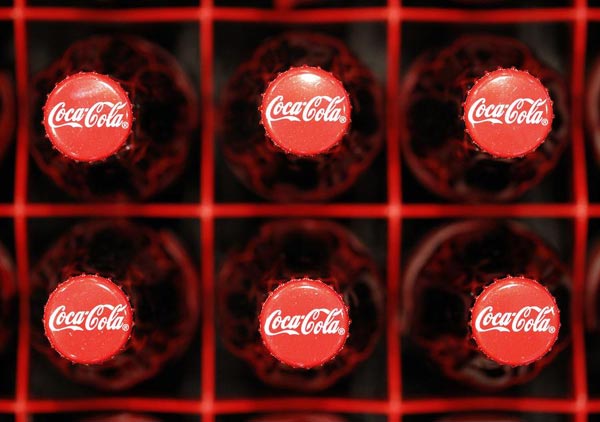 Logos are seen on Coca-Cola bottles in Zurich, in this file picture taken February 16, 2011.[Photo/Agencies]
US soft-drinks giants have promised to work to reduce the country's beverage calorie consumption by 20 percent by 2025 in a campaign to counter obesity trends.
Coca-Cola, PepsiCo and Dr. Pepper Snapple have pledged to provide smaller-sized bottles, and more water and other low- or no-calorie beverages, to the market to help bring down per-person consumption of their high-sugar drinks.
They also agreed to better publicize calorie counts on vending machines, retail coolers and all drink-vending equipment controlled by the companies.
The goal is to cut calories from drinks by 20 percent per person within a decade.
The companies also said they would intensify awareness campaigns and promotion of healthier beverages in communities where there have been fewer options to often sugar-laden soft drinks.