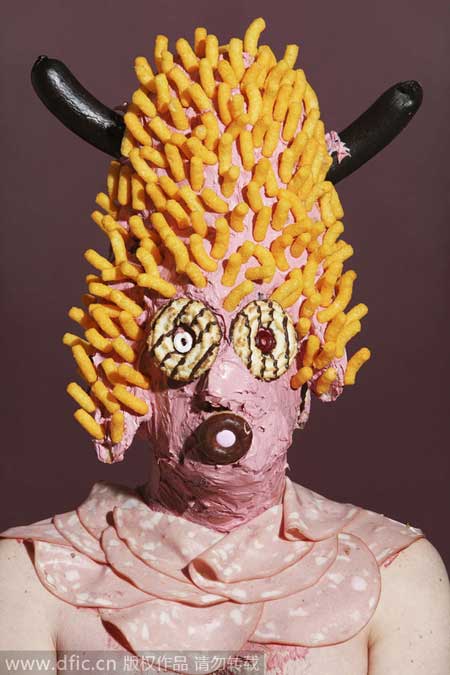 An artist has slammed junk food culture by creating shocking portraits of models covered in burgars, chips and even ketchup. [Photo/IC]
Australian researchers have found that junk food can suppress a person's appetite for a balanced, healthy diet.
The researchers experimented on rats and found that when they were put on a diet of junk food, like cookies, pie, dumplings, and cake for two weeks, they not only gained weight but also lost their desire to seek out different foods.
Lead researcher, Professor Margaret Morris from the University of New South Wales, said the findings help explain how excessive consumption of junk food can change behavior and lead to overeating and obesity.
"The interesting thing about this finding is that if the same thing happens in humans, eating junk food may change our responses to signals associated with food rewards," Morris said in a statement.
"It's like you've just had ice cream for lunch, yet you still go and eat more when you hear the ice cream van come by."