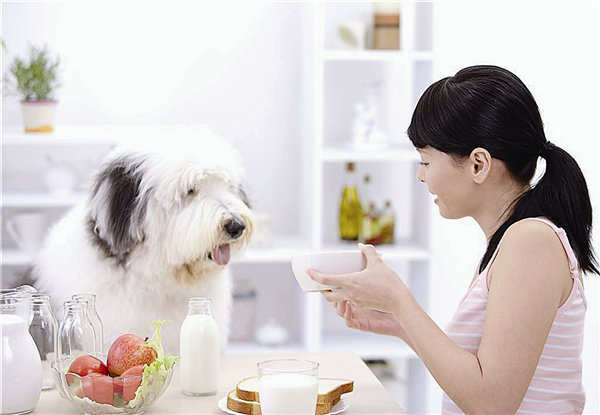 Pet food produced in China has allegedly played a role in the deaths of 24 cats and 1,000 dogs in the United States. Experts say pet owners should always select reliable brands. Photo provided to Shanghai Star
Chinese consumers angered at the recent news that fast food chains were using meat beyond their expiry dates have even more cause for concern. The threat may have already infiltrated their home, in the food they feed their pets. Wang Zhenghua looks at the safety of pet food.
Even before KFC, McDonald's and Starbucks were allegedly found guilty of using out-of-date meat, the safety of pet food was already under the spotlight.
US Congress members were told that 5,600 dogs fell ill, and the deaths of 24 cats and 1,000 dogs were laid at the door of foods labeled as American-made, but allegedly containing tainted ingredients imported from China, such as chicken, duck and sweet potato jerky.
In mitigation, China's own quality watchdog, the General Administration of Quality Supervision, Inspection and Quarantine, has hit back, saying the allegations are not backed by scientific evidence.
Despite the dispute, the question that pet owners are asking is how they can ensure their pets are getting safe food when even food for humans is potentially risky.
China's pet industry only took off in recent years as most pet owners used to treat their canines and felines with homemade food.
The majority are still not very aware of the ready-to-eat dry food that can be bought at supermarkets.
According to industry insiders, China does not have pet regulations, pet food manufacturing guidelines or specific measures for supervising pet food safety and punishing the wrongdoers. Shanghai Star asked them which brands consumers can trust, and if they should take to preparing pet food themselves.