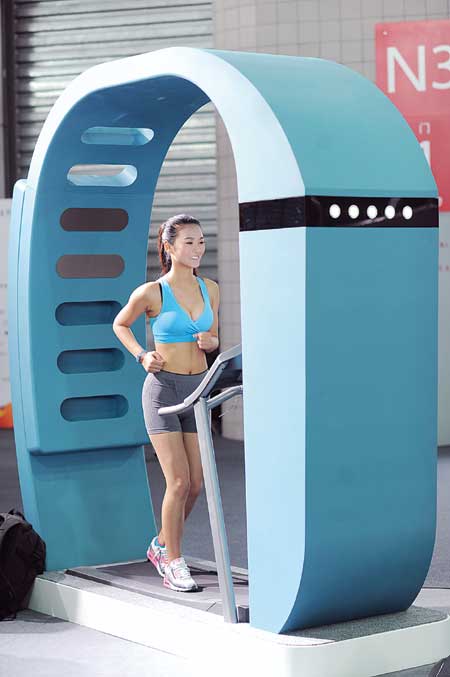 Get smart: A smart wristband helps track the steps you take and the calories you burn. [Photo provided to Shanghai Star]
Want to know how well you are doing? Pick a gadget that will not only track your progress as a runner, but also monitor your blood pressure and count the calories you burn. Wu Ni browses the shelves.
Wearable devices for fitness are becoming smarter as new technologies are introduced. A smart wristband can track every step you take, monitor the calories you burn and even know how well you are sleeping.
The World Health Organization predicts that up to 57 percent of the Chinese population may be overweight in another two years.
To make sure you do not become just another statistics, set a daily goal and make changes such as taking the stairs at work or walking the dog an extra lap. These tiny changes can make significant improvements to health.
We invited three people who use wearable fitness devices to tell us about the gadgets.