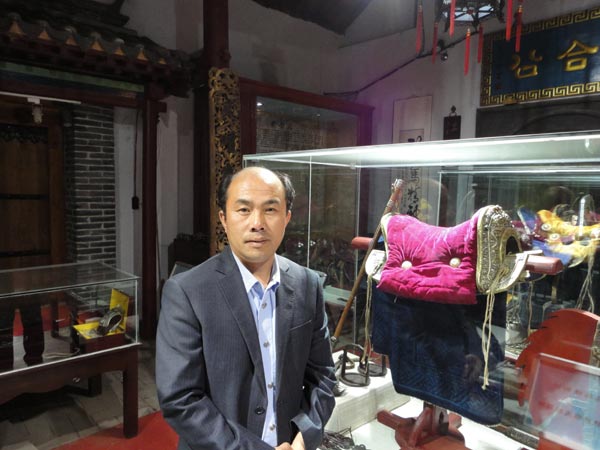 Duolun saddlery museum owner Ma Dongsheng with his prized possessions. Alexis Hooi / China Daily
A police officer in Inner Mongolia may come across as a no-nonsense man - but get him talking about his favorite topic and you will soon learn he simply loves horsing around. Alexis Hooi reports.
Ma Dongsheng is a man of few words. As a ranking police officer at the Duolun county people's court, the first impression he gives can be grim and serious.
But mention horses, or anything equestrian, and the 50-year-old's dour demeanor is shattered by a big grin and his eyes light up with glee.
"I started riding horses as a child and never looked back. No one in the family likes them like I do," he says.
Ma is a Hui Muslim and his family has been in Duolun in the Inner Mongolia autonomous region for four generations. He is perfectly at home in an area steeped in the culture of the Mongolians, who ruled the biggest land empire "on the back of a horse".
Xanadu, the ruins of the summer capital of Kublai Khan, the founder of the Mongolian Yuan Dynasty (1271-1368), is an hour's drive away.