Baby talk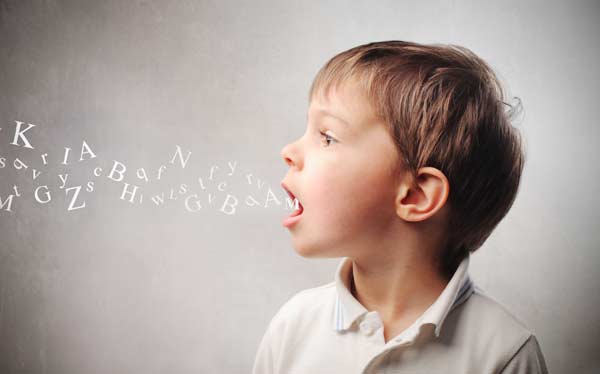 Talking more with babies and toddlers helps tune the youngsters'brains in ways that build crucial language and vocabulary skills. [Photo provided to China Daily]
New research says talking to young children is important, with studies showing that many children from low-income families have poorer language skills than their more affluent peers. Lauran Neergaard reports.
Sitting toddlers in front of videos that claim to be educational, or making tots memorize flash cards may not be the best idea. Simply talking to babies is key to building crucial language and vocabulary skills - but sooner is better, and long sentences are good. So says research that aims to explain, and help solve, the troubling "word gap": Children from more affluent, professional families hear millions more words before they start school than poor kids, leaving the lower-income students at an academic disadvantage that's difficult to overcome.
That gap starts to appear at a younger age than scientists once thought, around 18 months, says Stanford University psychology professor Anne Fernald.
And research presented recently at a meeting of the American Association for the Advancement of Science suggests that it's not just hearing lists of words that matters as much as rich, varied language with good grammar that trains babies' brains to learn through context.
Instead of just saying, "Here's an orange," it would be better to say: "Let's put the orange in this bowl with the banana and the apple and the grapes."
"It's making nets of meaning that then will help the child learn new words," Fernald explains.
"The advice I give mothers is to have conversations with their babies," adds Erika Hoff, a psychology professor at Florida Atlantic University. "Children can hear lots of talk that goes over their head in terms of the meaning, and they still benefit from it."
The research comes amid a growing push for universal preschool, to help disadvantaged youngsters catch up. But it also raises the question of whether children from low-income, less educated families need earlier intervention, such as preschool that starts at age 3 instead of 4, or higher quality day care or even some sort of "Let's talk" campaign aimed at new parents to stress talking, singing and reading with tots even before they can respond. That can be difficult for parents working multiple jobs, or who may not read well or who simply don't know why it's important.
Scientists have long known that before they start kindergarten, children from middle-class or affluent families have heard millions more words than youngsters from low-income families, leaving the poorer children with smaller vocabularies and less ready to succeed academically. Fernald says by some measures, 5-year-olds from low-income families can lag two years behind their peers in tests of language development.
Brain scans support the link, says Kimberly Noble of Columbia University Medical Center. Early experiences shape the connections that children's brains form, and kids from higher socioeconomic backgrounds devote more "neural real estate" to brain regions involved in language development, she found.