A fruitful bridge between two countries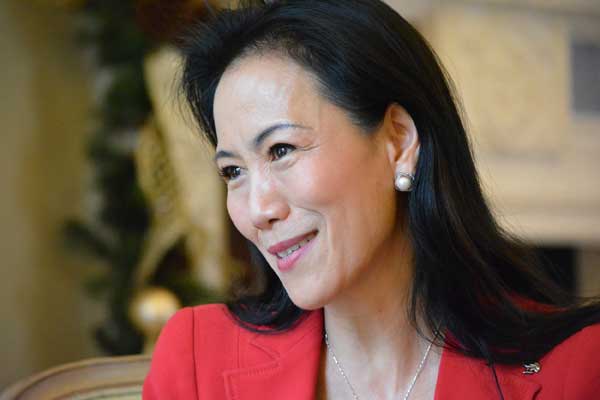 Y.Ping Sun has acted as a bridge to enhance education exchanges. Photo provided to China Daily]
In 1981, Y. Ping Sun was studying at Beijing Language and Culture University when she got accepted to Princeton University with a full scholarship.
"Along with the acceptance letter they also sent me a round-trip air ticket," Sun recalls.
As one of the first Chinese students to apply to study abroad, getting governmental approval was not that easy.
"I have always been persistent," she says. "So I went to the Ministry of Education many times trying to convince them that studying abroad would equip me to make a greater contribution to China."
Her persistence paid off and she was off to Princeton.
Sun, who is now university representative of Rice University, wife to Rice's president David Leebron, a full-time mother of two teenagers and a part-time lawyer, says: "Even though I now live in the US, I feel that I have not gone back on those words about contributing to China.
"By performing the role I am in now, I am able to serve as a bridge between people, helping people better understand China, and Chinese educators and students better understand the US."
Born in Shanghai and raised in Tianjin, Sun was called "the girl from Red China" at Princeton when she first got there.
After Princeton, Sun was accepted at both New York University and Columbia law schools. Before choosing, Sun went to see NYU law professor and director for international studies David Leebron. "He told me I would be the first Juris Doctor student from China at NYU if I chose them," she recalls.