Mission of discovery, led by ancient maps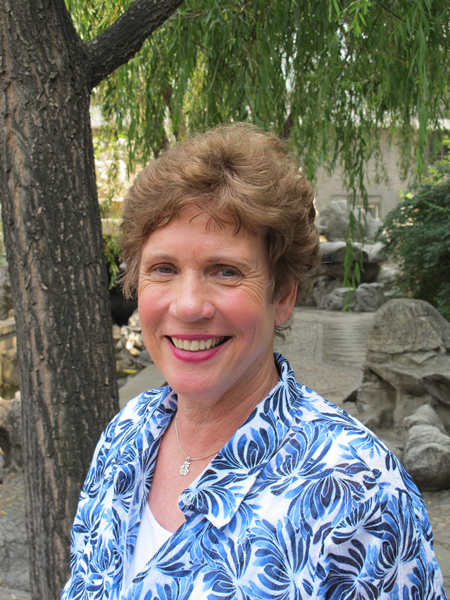 Charlotte Harris Rees is the author of Did Ancient Chinese Explore America. Photo provided to China Daily 
Charlotte Harris Rees understands that it's hard for many to believe that Chinese could have come to the Americas before Columbus.
She didn't believe her own father.
"For many years I was a skeptic," she says during a recent visit to Beijing. "It wasn't anything personal against my father - it was just that the idea seemed far-fetched and I was too busy with my own life to be bothered."
In 1972, Hendon Harris Jr, a third-generation Baptist missionary living in South Korea, found an ancient Asian world map in an antiques shop, and soon he found others. Stimulated to research what ancients knew about "imaginary" places beyond China, Japan and South Korea, he became entranced by the Shan Hai Jing (Classic of Mountains and Seas), which has been quoted as folklore in China for centuries. Henriette Mertz, a Chicago attorney, had earlier been similarly intrigued, and in 1953 wrote Pale Ink, a book contending that there were 4,000-year-old Chinese trails that could be traced in the Americas.
After the 2003 publication of Gavin Menzies' 1421, in which the retired submarine navigator makes the case for other Chinese exploration of what we now know as the Americas, Rees and her siblings got curious about the maps their late father had collected and the books he had written - which they'd stashed under a bed and largely forgotten.
Could Dad have been right after all?
In her retirement, Rees has been on a 10-year mission of discovery, hoping to find out. Her most recent book, Did Ancient Chinese Explore America?, is "my own journey through the Rocky Mountains to find answers", she says.
Sixty years ago, Mertz had relied on historical records to plot the inland journeys she believed early Chinese had made - without making those treks herself. "Taking the Shang Hai Jing and modern topographical maps," says Rees, "Mertz drew sketches of four separate journeys that she said the Chinese covered in North America. She claimed that the descriptions fit nowhere else on Earth." Both Mertz and Rees' father believed that such speculative trips would explain oddly specific details about the West coast of "Fu Sang," a land mass on ancient maps where North America sits on modern versions.
From among the four routes that Mertz outlined, Rees and her husband, Dave, chose the route along the Rockies because it was closest to their Virginia home and because "it is probably most like it was long ago", Rees says. "Much of that area is now national parks and nature conservancies. Some of the specified mountains are more than 14,000 feet high, and many wild and dangerous animals live there." Wary of the latter, the couple traveled in winter, specifically because rattlesnakes lie dormant in cold weather.
The Reeses' journey explained some things that had seemed inexplicable. A reference to "bamboo" growing in arid West Texas suddenly became plausible after discussion at a local museum. It could have been river cane, which grew near Chinati Peak - just as Mertz had described. References in Shan Hai Jing to gods with human bodies and dragon heads, the author now believes, could be explained by Native American rituals involving frightful masks or the anthropomorphic art - found both in China and the Americas - in which animals take on human characteristics.
"In addition to correctly telling how the rivers flowed, what the mountains looked like, and which minerals were in each location," Rees concludes, her "Shan Hai Jing journey" correctly placed a dozen plants and animals endemic North America, and two locations where plants of Chinese origin (white mulberry and ailanthus) are found.
During her recent lecture tour in China, she says, students at Peking University were amazed that Rees' 1,770-kilometer trip might validate the notion that the Shan Hai Jing was an actual journey.
But that's just the beginning of the story, Rees says: In those epic old stories, the Chinese explorers didn't stop at Fu Sang. They traveled all over the world.