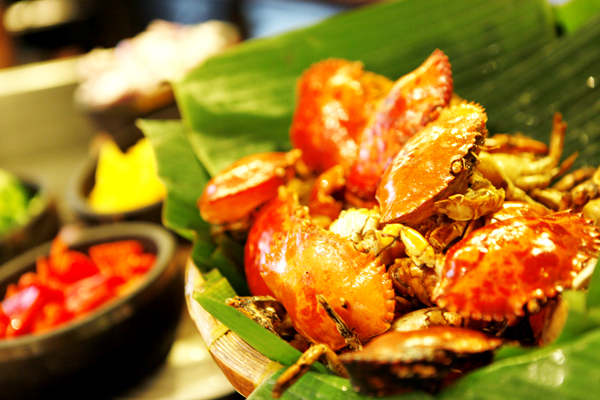 [Photo provided to chinadaily.com.cn]
Café Noir of Traders Upper East Hotel, Beijing welcomes Chefs Voon John Siong and Roslan Bin Abbas from Traders Hotel, Singapore. The guest chefs will present authentic Singaporean dishes at the Singapore Food Festival from 9 to 23 October 2013.
To complete the experience at the brilliant Singapore Food Festival, Traders Hotel, Singapore offers a room package starting from S$250 plus(around RMB1260,inclusive breakfast)from 9 October until 31 December 2013. Traders Upper East Hotel, Beijing also offers a Superior Room Package for RMB900 plus, including breakfast. Guests can have a big Singaporean meal and enjoy the fantastic stay at each of the hotels.
Café Noir,Traders Upper East Hotel, 2 Dongsihuan Beilu, Chaoyang district, Beijing
010-5907-8888