Portrait of an amateur Waltz dancer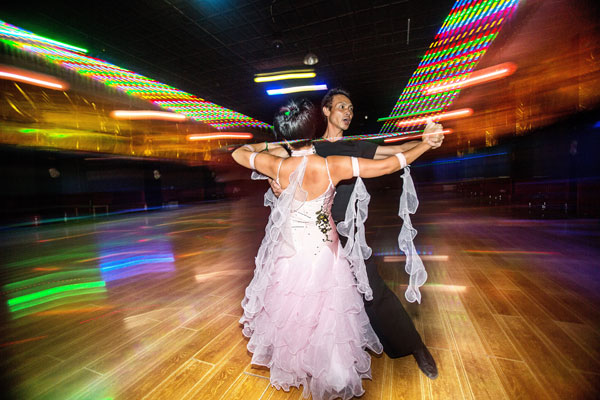 Peng always feels confident and happy when he dances.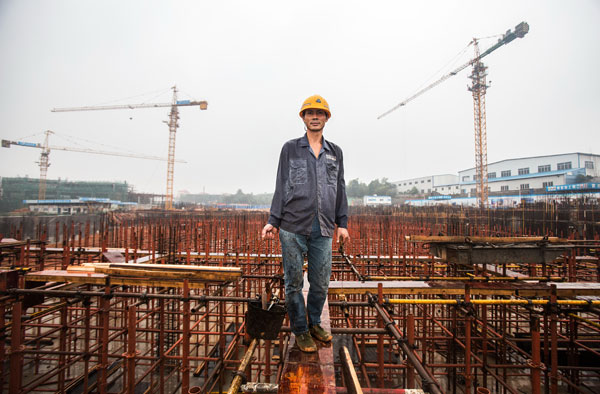 Peng Zhiwei works at a construction site in Changsha, capital of Central China's Hunan province. Photos by Zhang Yinyu / For China Daily
In mud-stained shoes and worn-out blue jeans, Peng Zhiwei is busy setting steel frames for a construction site in Changsha, Hunan province. The 43-year-old construction worker continues laboring on this rainy day to earn some extra money. After a hard day's work, he takes a shower, changes clothes and arrives at a dancing club near the city's west bus station. You can hardly recognize the man as the same Peng, now wearing a clean T-shirt, tailored trousers and black leather shoes.
Peng's first encounter with dancing happened in 1990 when he served in the army. The then 20-year-old solider was mesmerized by the dancing performance staged during a party, which prompted him to take up dancing classes ever since.
After leaving the army, Peng changed several jobs from being a forest ranger to driver and construction worker, but his interest in dancing remains.