Lei Feng's African brother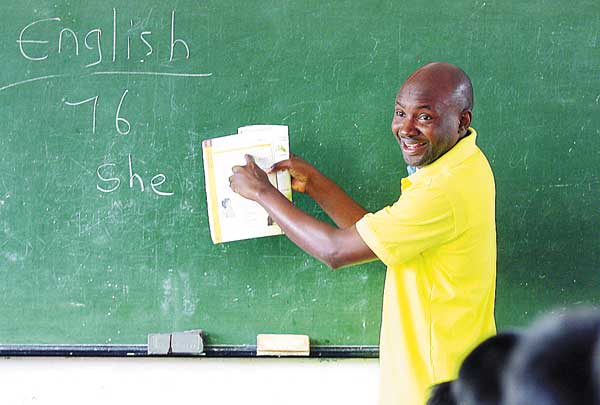 Musa teaches English at Chunmiao Primary School in Wuhan. Photos Provided / China Daily
He had never heard of China's icon of selflessness before he arrived in the country, but this unusual young man from Nigeria is carrying on the good work of China's hero soldier. Liu Kun in Wuhan and Han Bingbin in Beijing report on a dedicated charity worker.
Adam Musa's week begins with a crowded two-hour bus ride for a flag-raising ceremony at Chunmiao Primary School, a compound of old classrooms for the children of migrant workers on the outskirts of Wuhan, the capital of Central China's Hubei province.

An hour later, the young Nigerian steps in front of a room full of expectant students, some of whom recently organized a dance exhibition for their foreign teacher that moved him to tears.
The dance represented the spirit of Lei Feng (1940-1962), a soldier idolized across China for his selfless and modest actions. It was especially meaningful to Musa because the students call him "foreign Lei Feng".
"I know Lei Feng, he is a good man. Everyone should learn from Lei Feng," he says.
Born to a family of diplomats in 1985, the second of nine children and the eldest son, Musa grew up with the burden of great expectations, not least that he would become an ambassador like his father, who was Nigeria's representative in Canada from 2007.
In 2008, Musa was picked by Nigeria's Ministry of Foreign Affairs to study in China for a master's degree in sociology. With ambitions to join the foreign service, he then went on to study for a doctorate in international relations at Central China Normal University.
See more China Face, here