Intense and intricate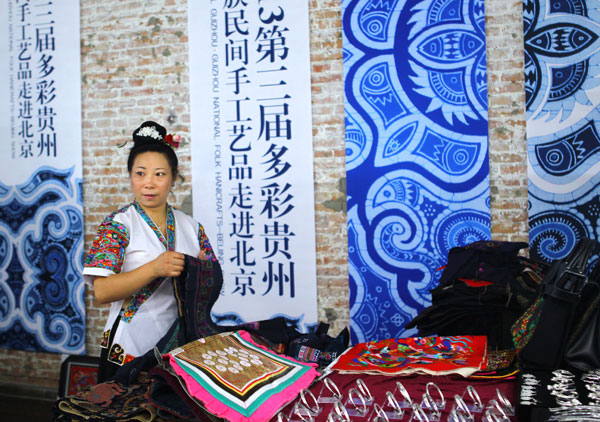 The exhibition Amazing Guizhou presents a colorful picture of the handicrafts from Guizhou with riveting stories, masterful skills and fabulous imagination. Photos by Zou Hong / China Daily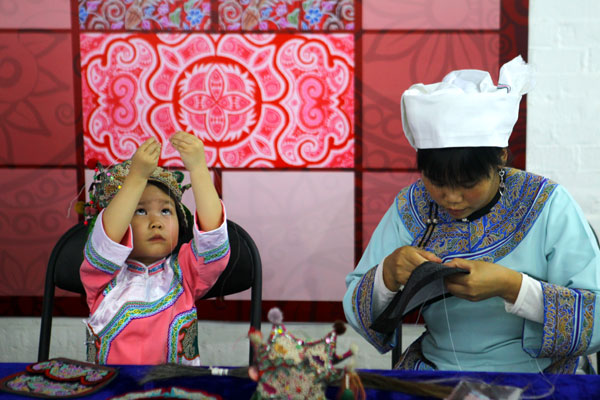 Guizhou province is one of the most demographically diverse areas in the country. China Daily photographer Zou Hong gives you a glimpse of some of the province's folk handicrafts.
Colorful embroidery, fine silver ornaments, masks and lacquer wares were among the abundant handicrafts on display at the 798 Art Zone in Beijing recently. The just-concluded Amazing Guizhou was the province's third annual handicraft exhibition in Beijing. This year, the show focused on wax printing, which is also a folk art of the Miao ethnic group in Guizhou. The province has the second largest variety of ethnic minority groups, such as the Miao, Dong and Shui ethnic groups. Each ethnic group specializes in one or several particular handicraft, which they presented to the audience during the exhibition. Traditional handicrafts from Guizhou have been enjoying growing popularity in the international arena. Every year, craftsmen from Guizhou head to Europe to promote their rich and distinctive folk customs and cultures.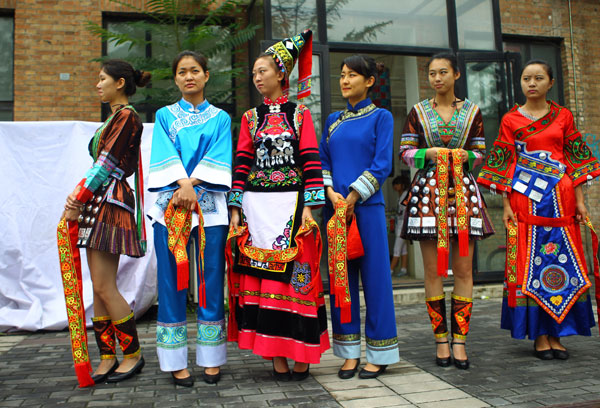 Young women display their traditional ethnic costumes at the exhibition.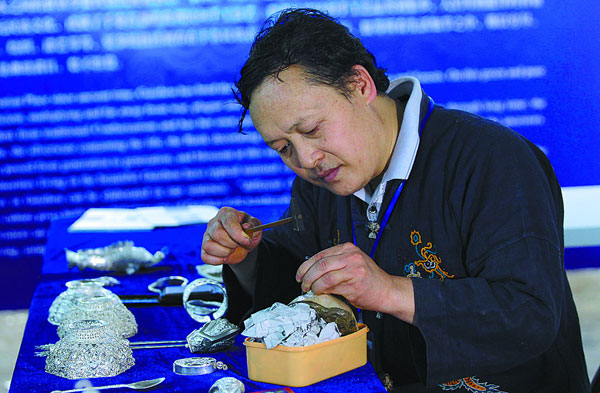 Wei Liang'en, an ethnic Miao man from Duyun, turns plain silver into a piece of art.
Handicraft products of the Miao ethnic group have been diversified, with more companies setting up in Guizhou in recent years.