The big picture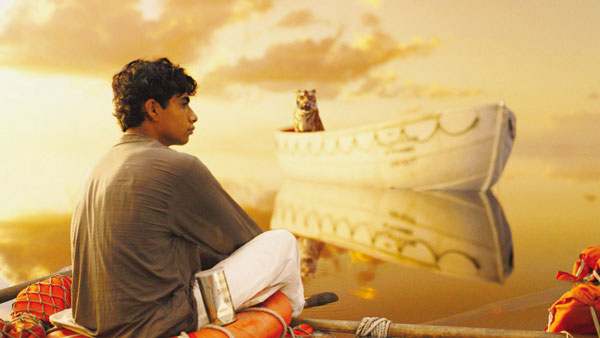 Movie 'Life of Pi' sold well on their universal appeal.[Photo provided to China Daily]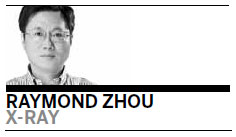 Films attain universal appeal through many means, and one of them is a plot with multinational elements. It could be a cheap shot, but when it works, it transcends national boundaries just like the emotions and aspirations it embodies.
There are two general directions for either art or entertainment: One is to go for the specific, and the other for the broad-spectrum.
There are movies that are so personal that they resonate with only a few viewers who are among its target audience. On the other end of the scale, some movies can be understood and enjoyed by virtually everyone in the world.
By no means does this denote quality per se as both have their champions and masters - auteurs like Terrence Malick on one hand and Charlie Chaplin and James Cameron on the other.
Hollywood produces all kinds of movies, and many reach a global market. But little do we realize that many American films are limited in their appeal to domestic audiences, just like releases in most other countries. But, people outside the US equate Hollywood with pictures of global reach because those are the ones that they are exposed to and that speak to them.
China's film industry wants to be the next Hollywood. We want to create screen stories that can sell across the world. But we do not possess the secret formula. We invite Hollywood insiders to our forums and they politely dispense cliches that massage Chinese egos yet rarely shed light on practicalities.
Well, you cannot blame them. Sometimes even Hollywood cannot predict if what they have on hand is a hit or a dud. Before Life of Pi opened, I came upon a story in The Los Angeles Times, in which Fox executives displayed a mix of sacrifice for art's sake and a resignation to the worst possible fate to come.
It turned out the movie grossed $109.3 million in its domestic box-office, but garnered $461.6 million elsewhere, including $90.8 million in China, turning it into a surprise hit. There are many reasons why it made it big in overseas markets, and I would like to highlight one of them: The story and the way it is told is very international.
Yann Martel, the author of the novel from which the movie was adapted, is a Canadian who grew up in a diversity of cultures. Ang Lee, the director, is immersed simultaneously in Chinese and Western backgrounds. The story is mostly Indian, with a nod to the French. (Knowing the French word for "swimming pool" will give you much of the fun for the first 30 minutes.)
In other words, this film is not quintessentially American, which may account for its less-than-perfect critical reception in the US.
For more X-Ray, click here