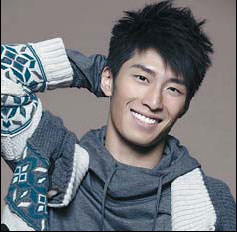 Shawn Dou
Dou played the lead in Zhang Yimou's Under the Hawthorn Tree in 2010, which was his big screen debut.
Born in Xi'an, the capital city of Shaanxi province, Dou moved to Canada with his parents when he was 10. In 2008, he returned to China and was accepted by Beijing Film Academy.
In 2010, he stood out from thousands of candidates for the leading role in Under the Hawthorn Tree. Producer Zhang Weiping said he was chosen because he was simple, kind and bright.
Dou, having spent his childhood in China, speaks more Mandarin than many Chinese American/Canadian actors born in North America.