Fighter Cung Le's micro blog is a big hit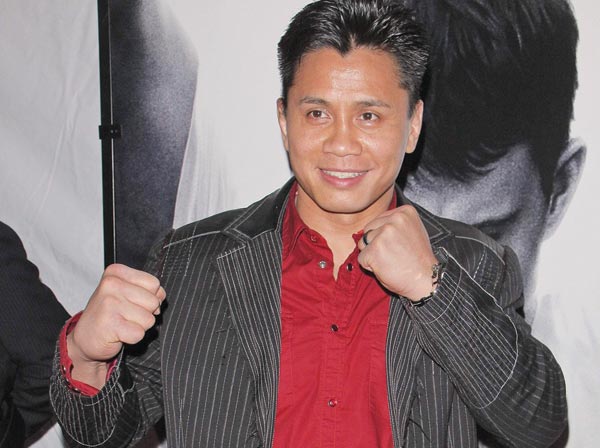 Cung Le's popularity in China has surged. China Photo Press
Cung Le, a 40-year-old Vietnamese-born American fighter never expected his micro blog to be so popular in China.
In a matter of only 100 days, Le, who specializes in the sanshou kung fu style or unsanctioned fight, has 500,000 fans on his Sina Weibo account. They follow his regular updates, like his recent acceptance into the Ultimate Fighting Championship (UFC) tournaments.
"UFC is like a flagship franchise," says Le, who became a well-known face with Chinese spectators after his nine-minute fight against Donnie Yen in the 2009 movie Bodyguards and Assassins. "It's like getting into the major leagues."
UFC tournament, founded in 1983, is the world's largest mixed martial arts competition. The multi-million dollar franchise broadcasts fights on television that are accessible throughout the world.
Le's expansion to UFC fights, combined with his work in both American and Chinese films, has allowed him to garner a more international audience, especially in China.
While his trainer Scott Sheeley has been helping him to stay focused as UFC 148 approaches on July 7, Le still got around to make a trip to China, where he has just completed two projects.
One of them is a United States film called Man With the Iron Fists, from longtime film composer Robert Fitzgerald Diggs, aka RZA. Le acts opposite big Hollywood names Russell Crowe and Lucy Liu. Another project is The Grandmasters, directed by legendary Chinese filmmaker Wong Kar-wai. "I love participating in Chinese kung fu movies. It is 'Asian Power'," he says, employing a phrase he often uses on his micro blog.
Contact the writers through wangkaihao@chinadaily.com.cn.