Jet Li to walk Venice red carpet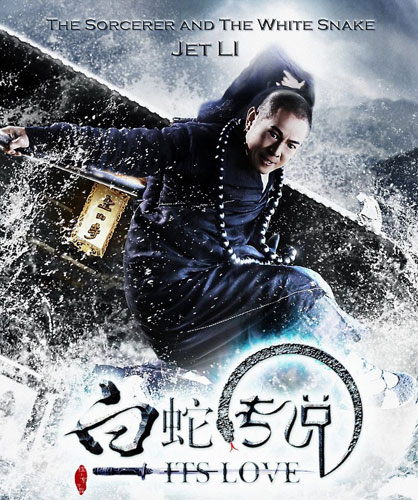 A poster of the film "The Sorcerer and the White Snake" featuring Jet Li. [Agencies]
Actor Jet Li will walk down the red carpet at the upcoming 68th Venice International Film Festival for his latest film "The Sorcerer and the White Snake", according to The Hollywood Reporter.
Li's film has been selected for out-of-competition screenings at the festival, which runs from August 31 to September 10.
Li plays the sorcerer in the popular Chinese tale about a romance between a snake and a human.
The film is directed by Ching Siu-tung who will walk down the Venice red carpet with Li.
Huang Shengyi plays the white snake, and Raymond Lam is the snake's human lover. Other stars in the film include Charlene Choi, Wen Zhang and Vivian Hsu.