'Transformers 3' smashes Chinese box office records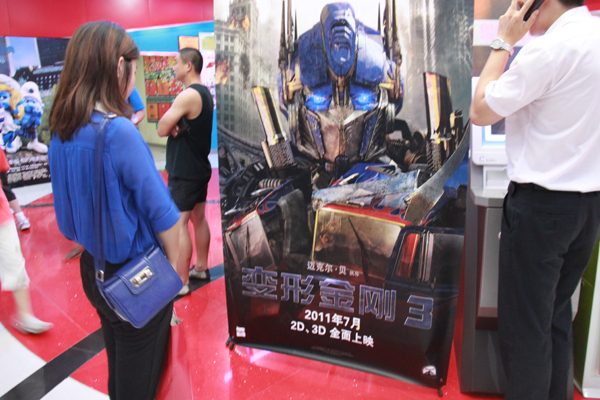 Transformers: Dark of the Moon's record-breaking debut in China helped it reach several significant milestones and pulled it ever closer to the coveted $1 billion worldwide mark, according to Box Office Mojo.
Transformers: Dark of the Moon added $77.8 million in 59 markets worldwide last week, but its opening in China alone contributed an enormous $56 million to that tally ($16 million of which is from Thursday previews). According to Paramount Pictures International, that was the biggest debut ever for an American movie in China.
The movie's foreign total reached $558.3 million, topping Shrek Forever After's $514 million to become Paramount's highest-grossing overseas release ever.
Including its $325.8 million in domestic coin in the United States, Dark of the Moon has generated $884.1 million worldwide, exceeding Revenge of the Fallen's final total. With Japan opening this weekend, the movie looks like a lock to close north of $1 billion worldwide.
Harry Potter and the Deathly Hallows Part 2 remained No. 1 in all of its major markets, according to distributor Warner Bros. The United Kingdom was once again its top territory with $13.7 million for an impressive $70.6 million total. It also added $13.7 million in Germany, $12.1 million in France, $8.5 million in Japan and $8.4 million in Australia. Potter's overseas total reached $559 million, which made it the second highest-grossing movie of the year behind Pirates of the Caribbean: On Stranger Tides.