Huayi Bros announces 10 bln ambition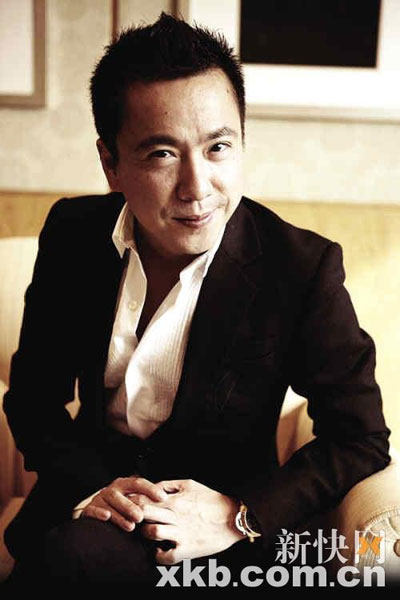 Wang Zhonglei, CEO of Huayi Brothers, China's largest private entertainment group [xkb.com.cn]
Wang Zhonglei, who is at the helm of Huayi Brothers, China's largest private entertainment group, plans to build the film company into an empire and aims for annual box office revenue of 10 billion yuan(US$ 1.52 billion).
The CEO talked about his long-term ambition with a reporter from the New Express Daily on Monday, March 7.
With productions like, "Aftershock" and "If You Are the One 2," Huayi Bros took the lion share of 2010's China's film market and raked in 1.7 billion yuan (US$ 258.68million)of box office receipts in total.
However, fulfilling a record high goal of 10 billion yuan box office may take five, six years or even a longer time, but Wang was confident, saying they have good basics and have already walked further than their peers.
Aiming to be a leader of Asia's showbiz circle, Wang welcomes competition from others.
The film giant rolled out a more ambitious plan this February, known as "H Plan," which gives out a strong message of "High Hope" for the upcoming years.
The plan, involving ten movie projects and eleven talented directors, is formidable. Ten projects featuring a diversity of genres ranging from romance, suspense to legends, epics and action films. Among the directors are veterans like Feng Xiaogang, Hark Tsui and rising bloomers like Tom Lin and Wuershan.
Showbiz commentators say this plan doesn't merely list out competitors for future movie markets, but ushers in a new wave for the Chinese film-making industry, making it develop into a much more standard and professional way.
According to Wang, only five or six new movies from "H plan" like "Love in Space" ("Quan Qiu Re Lian"), sequel to romance comedy "Hot Summer Days" and "Painted Skin 2" will open this year, while those bigger projects may take a longer time until 2012.
The big dream includes an extension of the brand derivatives, like building a cultural city of "Huayi Bros" in Shanghai, which will work as a movie base that integrates multiple-functions together.
Wang branded 2011 as a year of brewing while 2012 is expected to be a year of blooming when most of Huayi Bros productions hit the big screens.