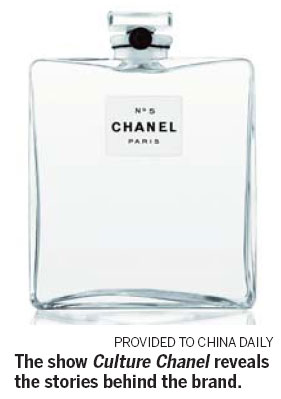 How did Gabrielle (Coco) Chanel, late founder of the French fashion house Chanel, who was abandoned in an orphanage at 12, rise to become the most powerful woman in the world of Parisian fashion?
What inspired the iconic double "C" logo of Chanel? Why was the number "five" so important to Mademoiselle Chanel? How is Chanel's classic little black dress related to Ford cars?
For the answers to these questions and more, visit Culture Chanel, a month-long exhibition now on at the Shanghai Museum of Contemporary Art.
Occupying both floors of the glass-and-steel modern building in People's Park, in the heart of the city, the exhibition showcases some 400 designer pieces, artworks, manuscripts and films, including 100 on loan from private collections and museums worldwide.
The main exhibits include memorabilia that offer a biographical look at the life of Coco Chanel.
According to the House of Chanel, Culture Chanel is an exhibition tailor-made for China.
Curated by Jean Louis Froment, a well-known figure in the world of contemporary arts and design, the exhibition took the House, both in France and China, more than three years to prepare.
It is built around five themes (an intentional selection of the number, since "five" has always been special in the world of Chanel) - origin, abstraction, invisibility, liberty and imaginary. Each of the themes is illustrated by a collection of works belonging or related to Coco Chanel.
The exhibition includes a comet-shaped diamond and platinum brooch, part of Chanel's only diamond jewelry collection.
The collection was first presented in 1932 in Paris and included examples of her favorite motifs: camellias, stars and comets.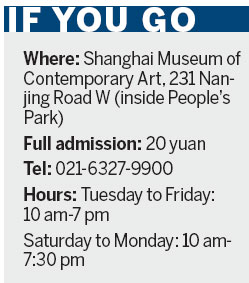 The other exhibits offer a more in-depth and comprehensive look at Coco Chanel's sparkling world.
The exhibits range from the poetry of Jean Cocteau for Coco Chanel, and the Chinese-style wooden screen from her residence, to the manuscripts of one of the most talented designers in the world.
At the end of the hall on the second floor, is a small studio showing a series of commercial clips for Chanel No 5 fragrance made during the past two decades, including the famous Moulin Rouge-inspired clip starring Nicole Kidman and two by French director, Luc Besson.
The exhibition runs through March 14 in Shanghai, before moving to Beijing in October.
China Daily
(China Daily 03/08/2011 page19)