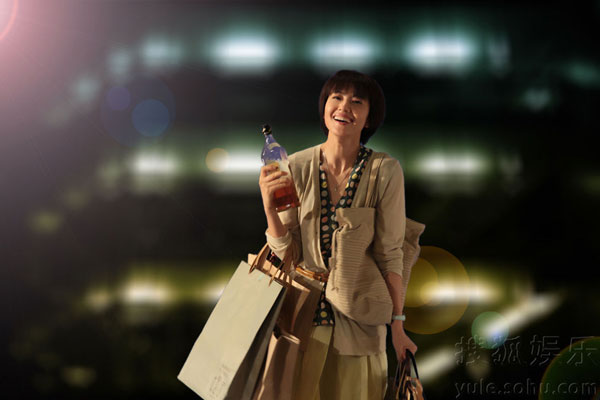 Gao Yuanyuan in the romantic comedy "Don't Go Breaking My Heart", formerly "Single Men and Women". [Photo: yule.sohu.com]
The 35th Hong Kong International Film Festival (HKIFF) is to be held from March 20 to April 5, the organizer announced Thursday, February 24, 2011.
The Hong Kong International Film Festival Society (HKIFFS) said at a press conference that the movie "Don't Go Breaking My Heart" ("Dan Shen Nan Nv"), directed by Johnnie To and Wai Ka-fai, will kick off the 35th HKIFF. Another opening film named "Quattro Hong Kong 2", is directed by award-winning filmmaker Stanley Kwan and three other directors.
Over 300 films from over 56 countries and regions will be screened at the festival, including 19 world premieres and 35 Asian premieres.
"The theme for this year's festival is 'Let's Meet Here' - an invitation to everyone to take part in Hong Kong's biggest celebration of film, and this year, the HKIFF continues to serve the Hong Kong public by bringing to it the best and the brightest in the contemporary and classical cinema, and the filmmaking community as a major platform to launch their new works," said HKIFFS Chairman Wilfred Wong.
"This year we received close to 1,250 submissions, and the 35th HKIFF will provide the audiences with spectacular selection of local, regional and international films," Wong added.
The Hong Kong International Film Festival was launched in 1977. It is one of Asia's most reputable platforms for filmmakers, film professionals and film-goers from all over the world to launch new works and experience the latest outstanding cinema projects.