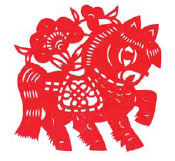 Horse
Year of the Horse - 1942, 1954,1966, 1978, 1990, 2002, 2014
Horse people are energetic, bright, and warm-hearted.
The overall fortune of horse people is good this year. Your career is on a smooth path. Watch and think twice before you take any actions.
Do not borrow money from people. Pay extra attention to contract terms to avoid conflict of interests. Overall, wealth is good.
Health is not very ideal. You might be constantly affected by minor illness, so take part in more outdoor sports.
Treat problems with more patience. Keep a calm and magnanimous attitude always.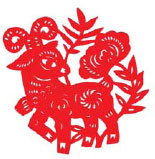 Goat
Year of the Goat - 1943, 1955, 1967, 1979, 1991, 2003, 2015
Goat people are gentle, polite, filial and kind-hearted.
You might have a very busy work schedule this year, but it's the time to show off your intellectual prowess and develop your potential. You also need to spend more time with your family and strengthen communication with your relatives.
Although you are very busy this year, your wealth luck is good and will make big bucks in investments. It's a good time to start a new business but be cautious about consumption, or you may lose.
Your health is excellent this year. You might feel vibrant and radiant.

Monkey
Year of the Monkey - 1944, 1956, 1968, 1980, 1992, 2004, 2016
Monkey people are smart, flexible and versatile.
You must pay attention to handling your relationships with superiors and clients, or you might offend them. But you also may receive good luck at work as an unexpected person might lend a helping hand.
Fixed-income earners may enjoy a big pay rise. Business owners need to invest cautiously to start a company, open a shop, or build factories.
Health is not good. Keep away from alcohol and smoking.

Rooster
Year of the Rooster - 1945, 1957, 1969, 1981, 1993, 2005
Rooster people are honest, bright, ambitious and sociable
You are in direct conflict with the Taisui this year, so might face obstacles in your career advancements. You may change your job this year. You need to be fully prepared for the unexpected changes and cope with them flexibly. Mind your speech and avoid gossip. Think carefully in every move and stay calm. Students are advised to study more diligently.
You may suffer financial losses this year so you have to make careful financial management and avoid heavy investments, as well as spend wisely.
Your health condition is just so so. You tend to be bothered by minor illness.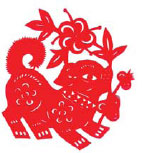 Dog
Year of the Dog - 1946, 1958, 1970, 1982, 1994, 2006
Dog people are straightforward, faithful, courageous, smart and warm-hearted.
This is a year of great fortune and success for dog people, which is full of hope and achievement.
You will have a great career development no matter if you are a wage earner or a businessman. You will also get along very well with your boss and co-workers. Your superiors in the workplace might value how reliable and hard working you are. You need to grasp opportunities to show your talent and make abundant success.
You will reap substantial rewards from investments. It's a good year to expand your business.
Health is good, but avoid too much drinking and smoking. And keep fit by taking more outdoor activities.
Overall, almost every aspect of your life runs smoothly this year.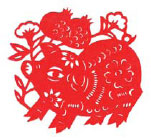 Pig
Year of the Pig - 1935, 1947, 1959, 1971, 1983, 1995, 2007
Pig people are calm, tolerant, optimistic and lucky.
You luck fluctuates this year. You may encounter some setbacks in your career development this year. Beware of gossips, and avoid offending people who dislike you. Be tactical with problems. You might have a fulfilling year in work if you are more cooperative with others.
Your wealth luck is dim so spend less and avoid loans. People working in the publishing industry, agriculture, or horticulture will get a better return.
No worries about your health.
The author is a feng shui master who is the founder and president of the China Feng Shui Culture Institute based in Beijing. She is also the dean of the newly established Chinese Culture College at the Beijing Economy Management College. For more information please visit www.fswhyjy.cn.