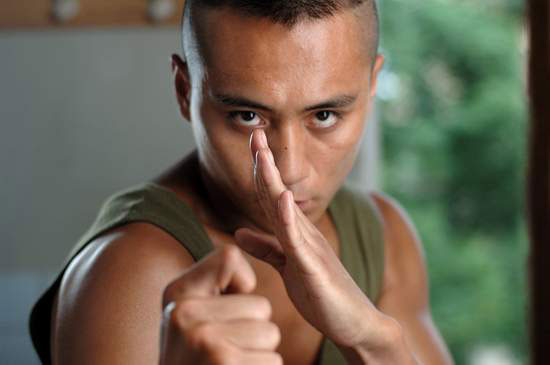 Actor Liu Ye as Lao San in "The Underdog Knight" [CRI]
"The Underdog Knight" will be back on April Fools' Day.
A sequel to the 2008 Chinese action-crime film "The Underdog Knight" ("Ying Han") will hit cinemas on April 1, director Ding Sheng has announced.
In "The Underdog Knight 2", actor Liu Ye continues to play Lao San, a role that has drawn comparisons to Forrest Gump. Lao San assumes the role of a dedicated vigilante as a former Navy submariner whose brain is damaged after he is involved in an accident.
The sequel also stars actors Vincent Chiao and Yoo Seung-Jun, as well as the 2007 Miss World winner Zhang Zilin.