Xu Qing Joins Bruce Willis for Time-Travel Movie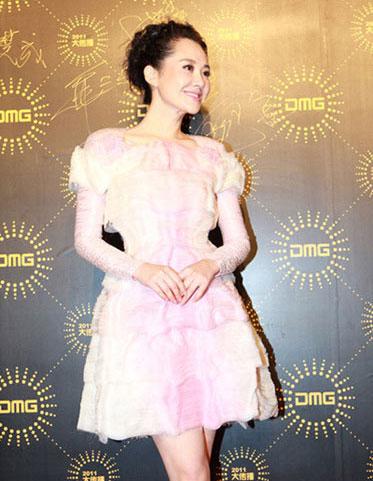 Chinese actress Xu Qing [Photo: yule.sohu.com] 
Chinese actress Xu Qing will join hands with American actor Bruce Willis in the sci-fi movie "Looper", her agent told Sohu.com on Tuesday, January 18, 2011.
Xu will play the Chinese wife of Willis's character in the time-travel film. Liu Dong, Xu's publicist, said the actress will fly to the United States in early February to join other cast members, including Emily Blunt, Joseph Gordon-Levitt and Paul Dano.
According to "The Hollywood Reporter", the film involves a killer (Gordon-Levitt) who works for a mob from the future. He, along with other so-called "Loopers", dispose of people sent from the future. When he recognizes one victim as his future self (Willis), he hesitates, letting the man escape.
Rian Johnson writes and directs the film that is being co-produced by Los Angeles-based Endgame Entertainment and Beijing-based DMG. Part of the film will be shot in China.
The film is set for a 2012 release.
Xu Qing plays Madame Soong Ching-Ling in the 2009 Chinese blockbuster "The Founding of a Republic" ("Jian Guo Da Ye").