TRADE DISPUTE 'HURTING GLOBAL ECONOMY'
Calls voiced for resolution to Sino-US standoff
There are increasing fears that the trade dispute between the United States and China, the biggest in modern economic history, could destabilize the global economy.
The 19-month-long standoff is hitting US consumers and the country's agriculture sector in particular, as well as affecting business confidence in China.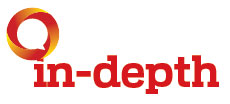 Jeff Moon, president of the consultancy China Moon Strategies in Washington, believes it is important that a resolution is reached soon.
"This trade war is the biggest threat to the global economy. I don't know how to quantify it, because it can be measured in so many different ways. But there's no doubt that it's a serious problem and it needs to be resolved as soon as possible," he said.
Moon, formerly assistant US trade representative for China and second secretary at the US embassy in Beijing, said that even if a phase-one deal is reached imminently, there are still huge challenges in clinching an overall settlement of the dispute.
"There are now arguably more issues on the table than when it all began. One of the biggest problems is that it (the issues) keeps expanding," he said.
Whether there is a so-called phase one deal before Dec 15, when the US is scheduled to impose new tariffs of 15 percent mainly on Chinese consumer goods is not clear, nor is China's response, if that is the case.
Since the dispute began in March last year, the US has imposed tariffs on $550 billion worth of Chinese products, while China has reciprocated with $185 billion worth of tariffs on US goods.
Despite extensive talks between Vice-Premier Liu He, China's chief trade negotiator, US Trade Representative Robert Lighthizer and Treasury Secretary Steven Mnuchin, the US' leading negotiators, the progress hoped for has not yet been achieved.
Some argue that without a phase one deal, the US could be tipped into recession next year, a situation any president would want to avoid in an election year.
US billionaire bond fund manager Jeffrey Gundlach believes there is a 75 percent chance of this happening, if nothing is signed.
Dan Wang, from the Economist Intelligence Unit in Beijing, believes that if the US imposes new tariffs on a range of consumer goods next month, as it has warned, then this could have a big impact on domestic consumers and damage retail confidence.
"The consumption figures in the US so far have been quite strong, but if these new tariffs are imposed, I am pretty sure this will make a big difference. It will be mostly on electronics such as iPhones and other products," she said.
One of the biggest casualties so far appears to be US manufacturing, with the monthly manufacturing index of the Institute for Supply Management, hitting a 10-year low in September of 47.8 percent. It rallied slightly to 48.9 percent in October but this still represented three straight months of contraction - measured at below 50 percent.
Timothy Fiore, chair of the ISM's manufacturing business survey committee, said global trade remains the most significant issue for manufacturers.
Despite the trade dispute, Chinese exports overall rose by 4.9 percent in the first 10 months of this year, according to the General Administration of Customs.
An 11.3 percent fall in exports to the US was compensated by a rise of 5.1 percent in those to the European Union and a 10.4 percent rise to the Association of Southeast Asian nations trading bloc. However, exports fell last month by 0.9 percent, the third successive monthly drop, but below the 3.9 percent forecast by Bloomberg.
He Weiwen, senior fellow at the Chongyang Institute for Financial Studies at Renmin University in Beijing and a former trade diplomat, believes China's trade has been resilient in the face of the dispute with the US.
"The US economy has definitely been hit more than China's by the conflict. Our exports to the European Union and ASEAN members have increased substantially despite those to the US falling," he said.
He, a former counselor at the Chinese Consulates General in San Francisco and New York, believes China is in a strong negotiating position and should hold out for a fair deal.
"A deal is obviously better than no deal at all, but a bad deal is worse than no deal as far as China is concerned," he said.
US farmers have been among those worst affected by the dispute, as they have faced Chinese tariffs of up to 33 percent on soybeans and 72 percent on pork.
Aaron Krauter, former head of North Dakota's farm service agency, said China used to buy 80 to 90 percent of the area's soybean output.
"It's a huge loss," he told Fortune magazine. "If it's soybeans, (the impact of the trade war is) really obvious. If it's wheat, it is kind of obvious. If it's other oil seed crops, like canola, they're saying, 'Wait a minute, what happened to our market? What happened to our prices?'"
On Oct 11, Trump said that China buying up to $50 billion of US agricultural products might be part of any phase one deal.
Andy Mok, research fellow at the Center for China and Globalization, a leading independent think tank in Beijing, believes US farmers have been the real victims of the dispute.
"The agriculture sector has suffered terribly because of this and it may never recover," he said.
Although China's GDP growth slowed to 6 percent in the third quarter, most commentators said this had little to do with the trade dispute.
Wang, at the EIU, said, "The main actual slowdown is in infrastructure and property because of China's policy decisions making conditions tight."
Trading partners in the Belt and Road Initiative do not appear to be significantly affected by the dispute.
Bukola Ogunsina, editor of the Sunday edition of the Leadership newspaper in Lagos, Nigeria, said her country continues to benefit from Chinese investment in vital infrastructure.
"We would only be impacted if there was a global slowdown. In terms of trade, we are trying to build our own consumer market. Our president (Muhammadu Buhari) has a Made in Nigeria strategy, encouraging farmers to grow crops for the domestic market and not rely on imports," she said.
The reasons and causes of the trade dispute are still being debated. Some believe it stems from a fear of the US being left behind in the technology race, with Chinese companies establishing dominance, such as Huawei in 5G mobile communications.
Mok, at CCG, said: "The reaction to this seems sudden, but the cause has been there for some time. The US sees itself as needing to maintain absolute technological superiority to retain military hegemony."
However, Moon at CMS has a different perspective.
"American firms welcome competition, but they want a level playing field." China's new Foreign Investment Law, which was passed in March and will take effect in January, will allow more operating room for foreign companies in the Chinese market.
Wang, at the EIU, believes the business environment in China has already improved.
"This has been backed up in recent surveys by the European Union Chamber of Commerce in China and by AmCham (the American Chamber of Commerce in China). They talk about a big improvement in terms of the ease of doing business in China. The domestic market is more open than before and the timeline for opening up the financial market has been speeded up," she said.
Whether such factors make it easier for a resolution of the trade dispute remains to be seen.
andrewmoody@chinadaily.com.cn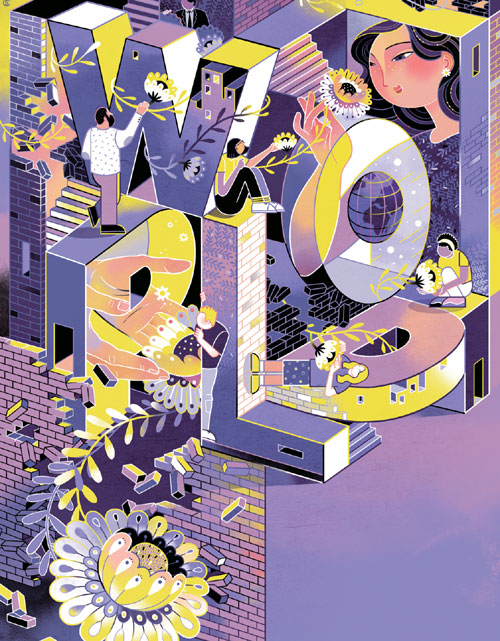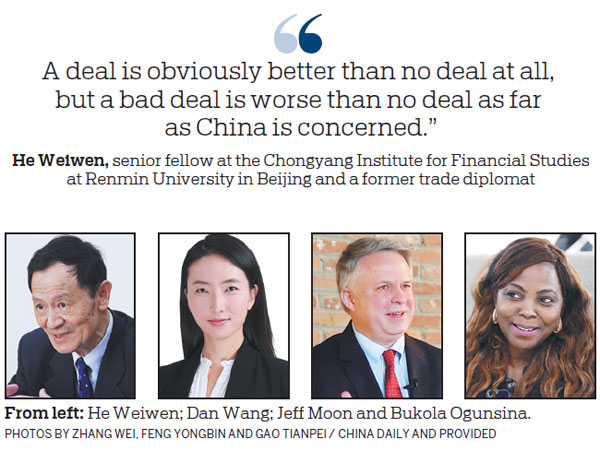 (China Daily 11/22/2019 page1)
Today's Top News
Editor's picks
Most Viewed