More can be done to look after our eyes
ON WEDNESDAY, one day before World Sight Day, the World Health Organization issued its first World Report on Vision, which shows that at least 2.2 billion people are blind or have impaired vision. China Daily writer Zhang Zhouxiang comments:
Of the 2.2 billion people who suffer from vision impairment, at least 1 billion have an eye problem that could have been prevented or which has yet to be addressed, which is "unacceptable", as Dr Tedros Adhanom Ghebreyesus, WHO Director-General, said.
For individuals, vision impairment creates inconveniences in their daily lives and lowers their quality of life. For society, the high incidence of vision impairment means a reduced labor force and higher costs for society because special infrastructure and public service assistance are needed.
The best way to address a problem is always to prevent it from happening in the first place, rather solving it afterward. In the case of vision impairment, what is needed is to raise public awareness of the importance of eye health, especially among children, so that they will protect their eyesight before it is too late.
With a range of effective strategies available to address the needs associated with eye conditions and vision impairment, including eye health awareness promotion, prevention, treatment and rehabilitation strategies, some of which are among the most feasible and cost-effective of all healthcare interventions, eye health should be an integral part of the bid for a healthy China.
The government's Healthy China 2030 plan aims to improve the health of the population by promoting healthy lifestyles, strengthening early diagnosis, early treatment, and early recovery, all of which can significantly reduce the incidence of eye problems.
In that respect, there is no better place to start than reducing the incidence of myopia among children. One of the factors behind the high rate of shortsightedness among Chinese children is the amount of time they spend studying, not only at school but also at home, during the crucial years when their eyeballs are still growing and need sunlight.
All children should also have a comprehensive eye examination by age 3, and to be able to detect any problem early, parents should take heed of any change in their children's eyesight and take them for an eye examination. At the same time, reducing the amount of time kids spend on electronic gadgets would probably help as well.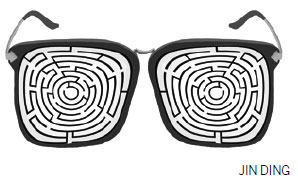 (China Daily Global 10/10/2019 page11)
Today's Top News
Editor's picks
Most Viewed