Smart city test bed
Greater Bay Area can leverage its rich knowledge, human and financial resources to be pioneer
China's Guangdong-Hong Kong-Macao Greater Bay Area outline development plan has the potential to make the region a leader in smart cities.
With a population of 70 million, the Greater Bay Area is equivalent to more than 12 percent of China's GDP. It includes Guangdong's nine key cities, including Guangzhou, Shenzhen and Foshan, and the Hong Kong and Macao special administrative regions.
It is one of the most vibrant areas in the world and it has witnessed remarkable economic development in recent years.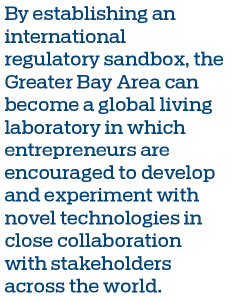 To facilitate innovative activities in the region, technology parks have been established to attract corporate research and development and to encourage the entry of local high-technology companies in the manufacturing sector.
Utilizing the region's experience, accumulated by participating in the global supply chain for electronic products, many entrepreneurial companies have started to provide a variety of technologies and services.
With large technological companies already established in the region and new start-ups being created, the Greater Bay Area is transforming itself into a leading innovation cluster.
At the same time, the Greater Bay Area faces the serious challenge of achieving well-balanced progress in environmental, economic, and social aspects of sustainability.
A key question is how the region can make best use of its rich knowledge, human and financial resources to create sustainable smart cities.
For that, we need to understand and utilize the mechanisms involved in the innovation system for smart cities, with the lessons heeded for strategies in the future.
It is particularly important to identify the knowledge and technological domains that have an advantage, key stakeholders in academia, industry and the public sector who can actively engage in innovation, and the institutional conditions and environments that facilitate cooperation and collaboration among them. Based on that, the Greater Bay Areas will be able to promote the drivers to stimulate innovative initiatives to form smart cities.
Data-driven innovation such as the internet of things and artificial intelligence derive significant insights from the vast amount of data generated during the use of technologies and delivery of services every day. Therefore, training, the ability to learn from real-world use and experience, and adaptation, the capability to improve performance, become critical in the advancement of data-driven innovation.
There is a great possibility that the Greater Bay Area will become a global open test bed for smart cities. As data-driven innovation is crucially dependent upon real-world uses and experiences, societal experimentation of technologies from an early stage of innovation plays a significant role.
Active engagement and close collaboration with relevant stakeholders in business, academia, government and civil society will be key to implementing living laboratories for novel technologies. The existence of strong entrepreneurship producing numerous startups, coupled with support for their market entrance, will enable the region to be an excellent place for open innovation for smart cities.
Data-driven innovation, which is advancing rapidly through trial and error, requires an appropriate governance system, as there are also growing concerns about safety, security and privacy.
The regulatory sandbox is an approach that allows companies to test innovative products, services and business models in a live market environment, while ensuring that appropriate safeguards are in place.
Potential benefits would include reducing the time and the cost of getting innovative ideas to market, enabling greater access to finance for innovators by reducing regulatory uncertainty, and allowing more products to be tested and potentially introduced to the market. As an increasing amount of various kinds of data is involved, it is of critical importance to manage open access, exchange, and sharing of data properly among stakeholders, while ensuring intellectual property rights receive fair protection.
By establishing an international regulatory sandbox, the Greater Bay Area can become a global living laboratory in which entrepreneurs are encouraged to develop and experiment with novel technologies in close collaboration with stakeholders across the world.
The author is associate professor of the Division of Public Policy at the Hong Kong University of Science and Technology. The author contributed this article to China Watch, a think tank powered by China Daily. The views do not necessarily reflect those of China Daily.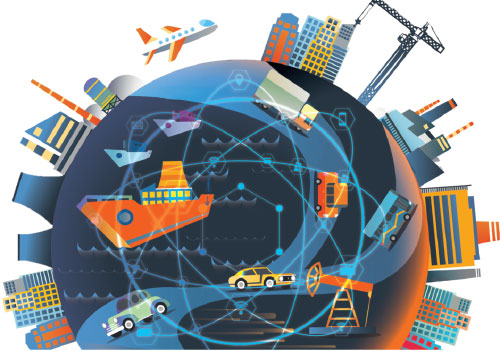 (China Daily 09/11/2019 page13)
Today's Top News
Editor's picks
Most Viewed