Top Belgian bag brand continues to make inroads into China
By 1875, Belgium had a high density of rail networks. A Brussels-based luggage maker then saw the travel revolution approaching and filed its first patents for handbags in 1908, realizing that women would want to keep their precious belongings at hand during their travels.
hThat's Delvaux.
After being acquired by First Heritage Brands in 2011, Delvaux flourished internationally. And in late June, the brand opened the fifth boutique in Beijing in the newly-expanded China World Mall.
Founded in 1829 by Charles Delvaux, Delvaux is a Belgian brand born one year before the Kingdom of Belgium.
In 1883, it was granted the title of "Purveyor to the Court" by King Leopold II.
In 1933 Franz Schwennicke took over the business. And Delvaux became an exclusive brand and the first to introduce seasonal collections, mirroring the practices of haute couture.
Following his lead and then later that of his wife Solange, Delvaux has produced many masterpieces.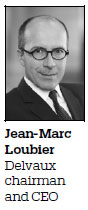 Among them is the collection named "Brillant", created for the Brussels World's Fair in 1958.
Till now, the brand has created over 3,000 handbags.
The new boutique located in Chaoyang district is decorated with a pale gold metal effect inside, while images of the iconic Grand Place in Brussels grace the walls of the VIP room. Also, exotic leather pieces are showcased in a decorative black glass display, flanked by the distinctive 1960's Angolo Armchairs by Italian designer Corrado Corradi Dell'acqua.
Delvaux chairman and CEO Jean-Marc Loubier, with the support of the Milanese architectural studio Vudafieri Saverino Partners, has developed an exceptional boutique facade. Delvaux's signature white wooden paneling has been enriched with illuminated gold metal stripes, giving warmth to the outside walls.
Speaking about the latest Beijing outlet, Loubier says: "Every store is designed to look differently from the others to give a sense of diversity.
"We respect the original keynote of the mall and feel belonging to this place, and added only the light-emitting bar to inform people that we are here."
The new boutique is the first Delvaux store to offer onsite personalization, a service which allows clients to add their initials to purchased items. Clients can choose from two exclusive Delvaux fonts, including one which has been specially developed with Delvaux's signature crown for each letter. Available in different sizes and colors, clients have a multitude of choices for customizing their leather designs with their own style and fantasy.
Speaking about his plans for the company, Loubier, who acquired the company in 2011, says: "I want to combine the long history of the brand with a modern sensibility, and develop Delvaux into a brand that goes beyond fashion. We are pulling together these two elements, which normally are in the opposite positions, but this will make the brand interesting."
Loubier also says that the brand keeps an eye on the popular colors nowadays instead of following fashion trend blindly.
"We don't want to launch a bag every season, then it's out of fashion after six months. We don't work on trends, we work on real creations that will last. We focus on the high quality of bag and also the idea of sustainability," Loubier says. "Without these two things, Delvaux handbags won't be passed down from one generation to the next."
A blogger on Sina Weibo, one of the biggest social media platforms in China, who calls herself Saisai-Guan, came to the opening ceremony of the new boutique. She posted nine pictures of her holding and staring at the details of Delvaux handbags on her page, "I can feel that each handbag has a long story to tell."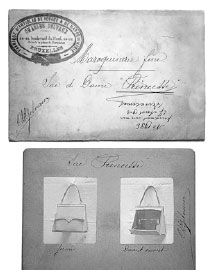 Zhang Tianai, a Chinese actress who's been selected to be the brand ambassador in China, visited the brand's workshop in Brussels at the beginning of this year. And after closely observing the production process of Delvaux handbags, she said she understood why they are so precious in an interview to a magazine named Shop and Travel In Belgium.
She also said: "I like things with a story and inheritance, and their enduring charm gives me security. Not to mention that Delvaux always surprises me with new design, such as the limited edition in red launched to celebrate Chinese New Year."
There are 44 boutiques of Delvaux around the globe, and eight of them are in different parts of China, a market the brand entered in 2014.
Meanwhile, Loubier says he is interested in opening the brand's second boutique in Nanjing, Jiangsu province. But he adds: "We don't want to be just pursuing a big number of stores. We we are looking for a beautiful, efficient and also sustainable way to expand."
xuhaoyu@chinadaily.com.cn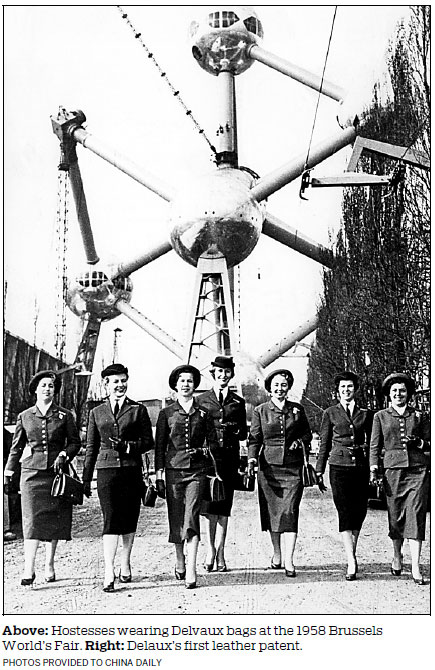 (China Daily Global 09/11/2019 page16)
Today's Top News
Editor's picks
Most Viewed