WTO ACCESSION PRODUCES WIDE-RANGING DIVIDENDS
Nation now major engine for global economic growth
Editor's note: In "Footprint", a series of stories recalling important examples of China interacting with the rest of the world, we follow the path the country has taken in the past seven decades. This story is the first in the series.
When China joined the World Trade Organization in December 2001, then-premier Zhu Rongji said the 15 years of negotiations had caused "black hair to turn gray".
China submitted its application to join on July 10, 1986, seeking to resume its "contracting party status" at the General Agreement on Tariffs and Trade, the WTO's predecessor. This move later turned to talk of joining the WTO after the new global trade body was formed in 1995 to replace GATT.
On Nov 15, 1999, Zhu was instrumental in concluding the most-crucial Sino-US talks on China's WTO accession, when both sides made concessions on seven deadlocked issues that had prevented a deal, according to China's chief WTO negotiator at the time, Long Yongtu.
Charlene Barshefsky, the US trade representative at the talks, was none too optimistic until Zhu intervened that morning to agree on three Chinese concessions.
Exhausted but excited, Barshefsky and Gene Sperling, director of the National Economic Council, called then-US president Bill Clinton from the Ministry of Foreign Trade and Economic Cooperation (now the Ministry of Commerce) in Beijing to tell him the good news.
Barshefsky recalled that they made the call from a toilet because it was the only quiet place they could find at the time for such an important call.
Clinton, who was on a trip to Ankara, the Turkish capital, was in the middle of a shower, but was told by his aide to take the phone call, as it was news of a breakthrough in the negotiations with China, which he considered a momentous issue.
China became the WTO's 143rd member on Dec 11, 2001, an event that has brought great changes to the country and the world.
Pascal Lamy, WTO director-general from 2005 to 2013, said that with its accession China became a major player in international trade.
The country benefits from free trade with the rest of the world, and the rest of the world benefits from free trade with China, so it was a win-win situation, he said.
In a recent interview with China Daily in Brussels, Lamy dismissed some opinions voiced in the US that it was a bad idea to let China join the WTO.
"Of course it was a good idea - a good idea and it has worked extremely well," said Lamy, a French national who has also served as European commissioner for trade.
Before China joined the WTO, the country's trade surplus was 8 to 10 percent of gross national product, but this has since fallen to almost zero, literally meaning that its imports have increased more than its exports.
"So overall, it was a good day for the rest of the world," Lamy said.
He said joining the WTO had provided China - which was developing an export-driven economy at the time - with insurance against protectionism. That was why Beijing accepted specific conditions that were more demanding than for comparable developing countries at the time, such as India and South Africa.
Barshefsky agreed. In an interview with Chinese financial news outlet Yicai in March last year, she said she did not regret China joining the WTO.
"There are some in the United States that do. I don't," she said. "I can't imagine how you look at one-fifth of the world and say, 'No thanks. Not interested.' It's not a rational position in my view."
She described China's WTO accession as "historic for both the country and the world".
"I think geopolitically, it signaled China's return to the global stage, and in a very important, positive and productive way."
Barshefsky said she never doubted that China would take off "pretty rapidly" to become an Asian hub once it began to implement significant reform measures, but she was still surprised at the country's fast growth.
Since joining the WTO, China's GDP has grown nearly 10-fold, from $1.34 trillion in 2001 to $13.28 trillion last year. The country has become the world's second-largest economy in nominal GDP, trailing only the US. The International Monetary Fund estimates that, based on purchasing power parity, the Chinese economy has exceeded that of the US since 2013.
China also became the world's largest trading nation in 2013. Last year, its trade in goods reached $4.62 trillion, compared with $509.8 billion in 2001. In July, its foreign currency reserves stood at $3.1 trillion, up from $200 billion in 2001.
International practice
Tu Xinquan, president of the China Institute for WTO Studies at the University of International Business and Economics in Beijing, described the country's WTO accession as a "very important step" since the People's Republic of China was founded in 1949.
He told China Daily that the reform and opening-up policy, introduced before China joined the WTO, was "very much experimental". Citing late leader Deng Xiaoping, he compared it to "wading the river by groping for stones".
"After joining the WTO, China conducted reform and opening-up by following an existing set of rules and conforming to international norms and orders," Tu said, adding that it was a critical move for the country to integrate itself into the international economic system.
The white paper China and the World Trade Organization, released by the State Council Information Office on June 28 last year, said the country had continued efforts to improve its socialist market economy system, further align its policies with multilateral trade rules in all areas, honor its commitments on opening trade in goods and services, and strengthen intellectual property rights protection.
"Remarkable improvements have been made in enhancing the stability, transparency and predictability of its opening-up policies. China has contributed significantly to the effective operation of the multilateral trading system," the white paper said.
After joining the WTO, the country reviewed and revised 2,300 laws, regulations and departmental rules at central government level and 190,000 policies and regulations at sub-central government level, covering trade, investment and IPR protection.
By 2010, China had fulfilled all its tariff reduction commitments, cutting the average level from 15.3 percent in 2001 to 9.8 percent. It lowered the average tariff level for manufactured goods from 14.8 to 8.9 percent, and the corresponding rate for agricultural produce from 23.2 to 15.2 percent - about a quarter of the global average and far lower than the 56 percent imposed by WTO developing members and the 39 percent by developed members.
The country has taken major steps to lower nontariff barriers. These included eliminating import quotas, import licenses, specific import tendering requirements and other nontariff measures in 2005 for 424 items such as cars, machinery and electronic products, and natural rubber.
The domestic services market has also been opened up, with the white paper stating, "By 2007, China had honored all of its commitments on trade in services."
The country has also lowered the threshold for foreign investment in services. In 2010, foreign direct investment in China's services industry exceeded that in the manufacturing industry for the first time. In 2017, FDI in the services industry accounted for 73 percent of all such investment in China.
The white paper listed major efforts made by the country to strengthen IPR protection through formulating laws and regulations and improving their enforcement.
By May last year, 16 free trade agreements had been signed by China with 24 countries and regions. The country is also negotiating the Regional Comprehensive Economic Partnership, a free trade agreement between the 10 members of the Association of Southeast Asian Nations and Australia, China, India, Japan, New Zealand and South Korea.
Lamy, the former WTO director-general, said China has lived up to its commitments to the organization. He said that when the country had violated these commitments, it was taken to the WTO Dispute Settlement Mechanism, and when Beijing lost a case, it complied with the decision.
The white paper said that by April last year, China had brought 17 disputes to the WTO, of which eight had been concluded. The country had also been the subject of complaints in 27 disputes, of which 23 had been concluded.
"China actively defended the cases against it, respected the WTO rulings and made adjustments ... according to WTO rules. Up to now, none of the complainants has requested retaliation against China," the white paper said.
David Dollar, a senior fellow at US think tank the Brookings Institution, said, "China has largely honored its WTO commitments", but added that it has fallen short in its pledges to open up banking, credit cards and government procurement.
Global engine
Dollar, a former World Bank chief in China and US Treasury Department emissary in Beijing, stressed that China's opening-up to foreign trade and investment since it joined the WTO had significantly increased growth and reduced poverty.
Since 1978, the country has lifted more than 700 million people out of poverty, including many since its WTO accession.
"Exports mostly come from the private sector, so opening to trade enabled the private sector to expand, creating tens of millions of jobs for people coming from the countryside to the cities. That was a key driver of poverty reduction," said Dollar, who traveled the country extensively during his time with the World Bank in China from 2004 to 2009.
"China has become the largest trading nation, so it provides trading opportunities to rich and poor countries, leading to faster growth for them and for the world economy," he said.
According to the white paper, China has become a major engine for global economic growth, and since 2002, its contribution to such expansion has been nearly 30 percent on average.
Meanwhile, the country's FDI has grown from $46.88 billion in 2001 to $135 billion last year. According to the 2019 China Business Climate Survey Report by the American Chamber of Commerce in China, the nation continues to be a priority for all sectors in terms of their near-term global investment plans.
Half of the companies surveyed are optimistic that markets will open further for foreign companies in China - the highest rate of confidence since 2016.
Many observers have also voiced optimism for business opportunities arising from domestic consumption. In January, New York research company eMarketer forecast that China's retail sales would exceed $5.63 trillion this year, topping those of the US by more than $100 billion.
In recent years, China has also become the world's largest source of outbound tourists.
Han Lu, a young Shanghai woman who traveled with her mother and 6-year-old son to Switzerland and several other European countries last month, said she goes abroad with her son for leisure every year.
"It's relaxing and eye-opening," said Han, who runs a small refrigeration sales and service business.
China has also become the largest source of international students. The Ministry of Education said some 608,000 Chinese students were studying abroad in 2017, and according to the Institute of International Education in New York, 360,000 of them attended US universities and colleges during the 2017-18 academic year.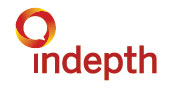 Long, China's former chief WTO negotiator, believes that the country's accession to the organization has produced "more than a boom" in foreign trade and economic development. In a conversation with Caijing magazine editor Wang Boming last year, Long said it had changed mindsets in seeking win-win cooperation, rather than a zero-sum game.
The road ahead
While China's rapid advances have drawn global attention, the country has also been delivering "public goods" for the world, especially developing nations.
The Asian Infrastructure Investment Bank and the Belt and Road Initiative, both initiated by China, have expanded rapidly in funding and building connectivity from Asia to Europe and Africa.
In an article on Aug 10, Xinhua News Agency quoted WTO Director-General Roberto Azevedo as saying, "China is playing a more positive role in the multilateral trading system, taking globalization toward the direction of more inclusiveness and benefit for all."
Tu, the China Institute for WTO Studies president, said China has been generally good in honoring its WTO commitments, and he would give the country 80 marks out of 100 in this regard.
He believes China has done a great job in reducing tariffs and nontariff barriers, but has room to improve in further increasing the degree of marketization and reducing subsidies in the economy. He said China is now open to such discussions in its proposal for WTO reform.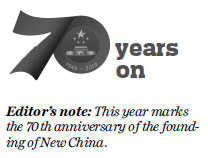 Late last year, the country published a position paper on WTO reform. In its proposal submitted to the organization in May, China said it has been an active participant, staunch supporter and major contributor to the multilateral trading system. It supports necessary reform of the WTO to enable the organization to "overcome its existential crisis".
Lamy said part of the problem is that WTO rules are relatively weak in some areas and must be strengthened. He also believes the WTO reform agenda must first focus on subsidies and resolving the issue of the appellate body.
He was not only referring to subsidies to State-owned enterprises, but also US agricultural subsidies.
The US has been blocking the appointment and reappointment of judges to the WTO appellate body, threatening the function of the dispute settlement mechanism. To tackle this, last month the European Union and Canada proposed an interim appeal arbitration arrangement based on existing WTO rules.
Lamy said he is concerned that US President Donald Trump has damaged the multilateral system and the global economy. But he said the European Union's strategy is to "keep the US in the tent and bring China more into the tent".
chenweihua@chinadaily.com.cn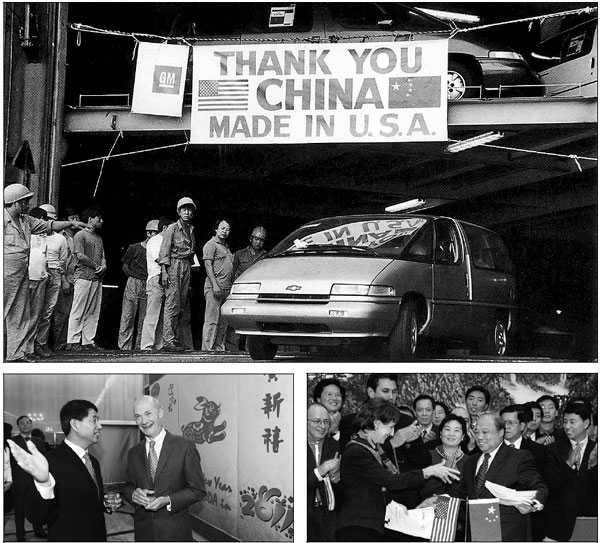 Top: Workers greet the arrival in Tianjin on Aug 7, 1993, of 1,985 cars produced in the United States by Chevrolet. Xinhua Above left: Pascal Lamy, WTO directorgeneral from 2005 to 2013, attends the 2011 Spring Festival reception held by China's WTO office in Geneva, Switzerland, on Feb 10. Yu Yang / Xinhua Above right: Chinese Trade Minister Shi Guangsheng shakes hands with Charlene Barshefsky, the US Trade Representative, after signing a bilateral agreement on Nov 15, 1999, in Beijing. Xu Jingxing / China Daily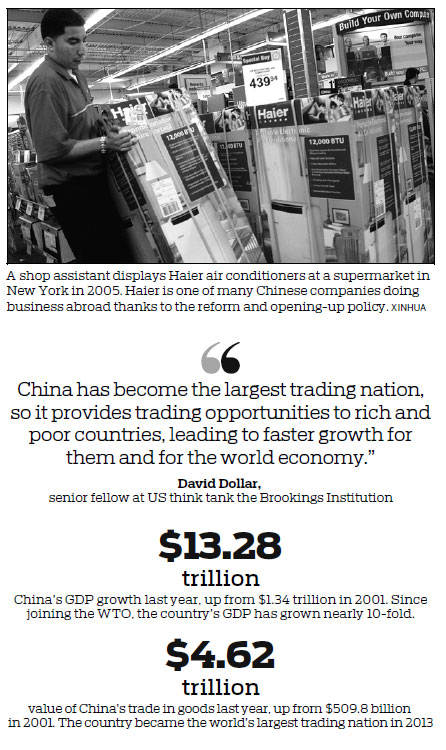 (China Daily Global 09/03/2019 page1)
Today's Top News
Editor's picks
Most Viewed