Tapping sister cities' synergies
Bonds between China's Kunming and India's Kolkata should be revived and strengthened to kick-start a 'Southern Silk Road' economic corridor
Nearly six years ago, Kunming in Southwest China and Kolkata in East India became sister cities. Given their proximity - the flight time between Kunming and Kolkata is just over two hours - and the important roles they occupy in their respective regions, it made perfect sense to elevate their ties.
The pact was an opportunity, through collaboration and engagement, to help address the shared problems of lopsided growth and development in China and India.
While India, through its Look East policy, aims to develop the country's eastern and northeastern states on a par with provinces in the west and south, China is seeking to ensure that Yunnan province, with Kunming as its capital, is doing the same for China's southwest.
Since the agreement was inked in October 2013, the two cities have each made significant progress.
Kunming, with its unmistakable swagger as a modern metropolis and thriving business hub, is an epic tale of transformation. With endless flyovers, high-rises, modern malls and a world-class airport, Kunming has taken full advantage of China's Western Development initiatives.
In fact, the entire province of Yunnan has registered impressive growth. In 2018, Yunnan's GDP reached about 1.79 trillion yuan ($260.8 billion). Its 8.9 percent year-on-year GDP growth rate, 2.3 percentage points higher than the national average, makes the province the third fastest-growing economy in the country.
Facing South and Southeast Asia, the province adjoins Myanmar, Laos and Vietnam, and is connected to Thailand and Cambodia by the Lancang-Mekong River. Yunnan's projected role as an international corridor is a great advantage. It is a key interconnection point between Belt and Road economies and the Yangtze River Delta Economic Area.
Meanwhile, West Bengal, of which Kolkata is the capital, is also strategically located. Called the Gateway to Southeast Asia and Northeast India, West Bengal shares borders with Bangladesh, Nepal and Bhutan. It is also well connected with the booming Asian hubs of Singapore, Thailand and Malaysia.
In 2018, of India's 29 provinces and seven union territories, West Bengal ranked top for ease of doing business in an index created by India's central government in collaboration with the World Bank.
This is a result of the local government's efforts to create an easier and smoother atmosphere and infrastructure for businesses. Anybody who regularly visits Kolkata would testify that compared to six or seven years ago, it is a vastly changed city. Though it will still take some time before it ranks among the best in Asia, the city's look and feel has undergone a sea change with the creation of wider roads, new flyovers, and efficient airport.
However, tapping the synergies between the two cities remains very much a work in progress. One possibility is the revival of commercial trade along the "Southern Silk Route"-an ancient economic corridor which covers India's northeastern provinces, Bangladesh, Myanmar and China. The 2,800-kilometer corridor seeks to connect Kolkata with Kunming, but not much progress has been made despite endless rounds of meetings.
That is unfortunate, because the corridor, once up and running, would produce immense benefits not only for India and China but also for Myanmar and Bangladesh - through border trade, energy, education, culture and logistics. There would also be a cluster of new industries along the route. That is bound to fuel economic development in these countries which constitute a market of about 3 billion people.
Building a high-speed railway enabling travel from Kolkata to Kunming in a few hours would inject vigor into the corridor.
An economic corridor such as this would encourage Chinese companies to invest in this vast region in a big way, which would in turn usher in deeper economic cooperation.
What the corridor needs is a spirit of camaraderie and trust to get things started. Kolkata and Kunming can help foster such a spirit. The bonds between Kolkata and Kunming, which share historical links, need to be revived and strengthened.
Mutual outreach initiatives by the respective provincial governments should be encouraged through regular exchange programs in education, technology, culture and entertainment, tourism, movie-making, and so on.
Preferential treatment accorded to businesses by the respective provincial governments would also be a good idea.
Moreover, both Yunnan and West Bengal offer many exotic locations which can be cross-promoted for tourism, movie-making, even destination weddings. This would automatically enhance people-to-people exchanges, letting more and more people from the two sister cities visit each other, meet each other, and see for themselves how they can help each other to make things better for all.
The sister cities have a lot to offer, not only to their own peoples but also to the millions who live beyond their borders.
The author is a senior consultant at Techno India Group, an education conglomerate based in Kolkata, India. The author contributed this article to China Watch, a think tank powered by China Daily. The views do not necessarily reflect those of China Daily.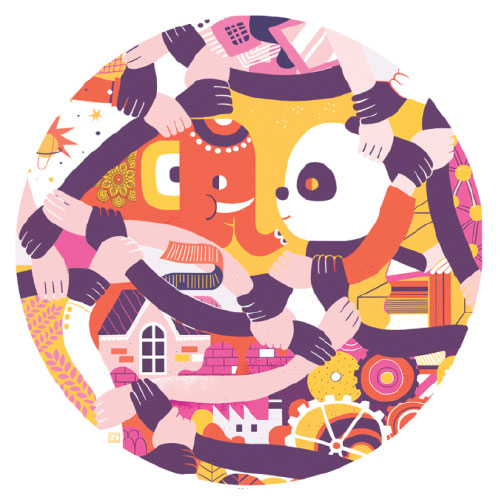 (China Daily Global 07/05/2019 page13)
Today's Top News
Editor's picks
Most Viewed