All countries share the same home
A new multilateralism is needed that combines mission-oriented rules with a commitment to shared prosperity and environmental recovery
The original Bretton Woods system promised a value-driven, mission-oriented, and rules-based international economic order for the postwar world. That order was tasked with keeping the financial system stable and with coordinating policies in support of full employment, productive investment and increased trade, avoiding imported deflation and pre-empting beggar-thy-neighbor policies. Still, the rules ensured that there was ample policy space for sovereign states at all levels of development to pursue their particular national priorities.
The system began to break down in the 1970s as the United States struggled to contain its twin deficits and as corporate and financial elites began circumventing national regulations in pursuit of global markets and investment opportunities.
As a handful of powerful corporate actors have assumed ever greater control of markets and supply chains, they have been less inclined to reinvest the resulting profits in decent jobs and a deeper skill base, or in the local communities where they operate.
Instead, the financial system feeds on itself and has triggered a major financial crisis somewhere in the world every half decade since the early 1980s. And despite rising debt levels and surging asset prices, wages (with the exception of a handful of Asian countries) have remained stagnant, labor's aggregate share of global income has declined and inequality is on the rise everywhere.
In 2015, the global community came together at the United Nations to fashion a new and ambitious mission for itself, the Sustainable Development Goals (SDGs). Their delivery requires significant investments across the world to raise standards of living in an environmentally sustainable and inclusive manner, within and across countries. But with no matching ambition to reform the international trade and financial system, reaching the SDGs by 2030 will become an increasingly unlikely prospect.
A new multilateralism must prioritize the global public goods needed to deliver shared prosperity and a healthy planet, promote cooperation and collective actions to bring fairness and balance to market outcomes, coordinate policy initiatives to mitigate common risks and ensure that no nation's pursuit of these broader goals infringes on the ability of other nations to pursue them.
With the SDGs providing the mission, we have, in a series of deliberations at the United Nations in Geneva, advanced a series of design principles for a new multilateralism:
First, global rules should be calibrated toward the overarching goals of social and economic stability, shared prosperity, environmental sustainability and be protected against capture by the most powerful players;
Second, states share common but differentiated responsibilities in a multilateral system built to advance global public goods and protect the global commons;
Third, the right of states to policy space to pursue national development strategies should be enshrined in global rules;
Fourth, global regulations should be designed both to strengthen a dynamic international division of labor and to prevent destructive unilateral economic actions that prevent other nations from realizing common goals;
Fifth, global public institutions must be accountable to their full membership, open to a diversity of viewpoints, cognizant of new voices and have balanced dispute resolution systems.
As the US has signaled its intent to withdraw from the Paris Agreement, other countries, such as China, Germany and the United Kingdom, are leading by phasing out fossil fuels, investing in clean technologies and advancing green industrial policies; but actions at home must be globalized.
G20 members should collectively task their finance ministers and central banks to join the Coalition of Finance Ministers for Climate Action and the Network of Central Banks and Supervisors for Greening the Financial System. And, they should also engage in industrial and innovation policies for green growth and good jobs.
The G20 should push for a reformed International Monetary Fund tasked with reducing speculative financial flows and augmenting those in support of productive, low-carbon investments, including through the monitoring and elimination of misguided subsidies and the elimination of illicit financial flows.
What is more, when crises do occur, the remedy should be for a countercyclical and inclusive response rather than austerity and social unrest.
Development banks across the world, at the national and global level, will need to work together to help countries identify low-carbon high productivity activities and design appropriate industrial policies, to scale up their resources in sustainable infrastructure and to support a just transition for workers and communities attached to carbon-intensive and outdated economic activity.
Perhaps most importantly, trade ministers should work to accelerate trade and investment in net zero carbon economic activities, eliminate incentives for trade and investment in sectors that are in need of phasing out and boost green industrial policies for full employment at living wages. And they should do so in full knowledge that developing countries face specific challenges that will need differential support.
We have just under a dozen years to reduce carbon emissions and achieve the broader set of SDGs. The increases in climate related catastrophes, in social unrest and in the rise of populism are early warnings of what will become a new normal in hothouse earth.
Kevin P. Gallagher is professor and director of the Global Development Policy Center at Boston University in the US; Richard Kozul-Wright is director of the Division on Globalization and Development Strategies at the United Nations Conference on Trade and Development. They are authors of the new report, A New Multilateralism for Shared Prosperity: Geneva Principles for a Green New Deal. The authors contributed this article to China Watch, a think tank powered by China Daily. The views do not necessarily reflect those of China Daily.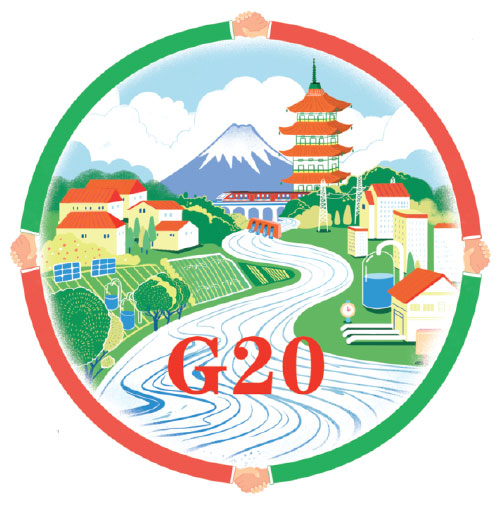 (China Daily Global 06/24/2019 page13)
Today's Top News
Editor's picks
Most Viewed