G20 leaders must take the lead
In order to fully capitalize on the low-carbon technologies at their disposal today, policymakers must set strong, clear and durable emissions targets
No single issue impacts as many countries as the unprecedented warming of our climate, which threatens human well-being in developed and emerging economies alike.
This is not new news.
What is new is the mounting urgency as the window for effective countermeasures begins to close. New as well are the evolving geopolitics of climate solutions - in particular the increasingly influential role that China is playing in creating innovative policies to address the problem.
The Earth has already warmed by about 1C since the dawn of the industrial age. Accumulation of past and current emissions means another half a degree is all but inevitable. More than 180 countries have ratified the Paris Agreement, pledging to keep the global temperature increase in this century to 2C or less above preindustrial levels - the point at which scientists say the effects on our societies would go from bad to catastrophic.
Staying below the 2C threshold will be a monumental challenge, perhaps the greatest faced by humanity. And yet, we need not lose hope.
The good news is, we have the technologies at our disposal today to turn the corner, putting greenhouse gas emissions on a downward trajectory in line with the goal of climate stability. The extraordinary innovation of the past decade has made the greening of the global economy feasible if we have the political will.
In many places, it is cheaper to build renewables than to run existing coal-fired plants. Breakthroughs in battery technologies offer prospects for breaking oil's domination of the transportation sector.
Natural climate solutions, including the protection of tropical forests and their vast stores of carbon, can contribute immediate emissions reductions, while also sustaining traditional forest communities and preserving biodiversity. In addition, new negative emission technologies, or NETs, are growing in sophistication, though they remain costly and require additional development.
At the same time, there is a growing focus on highly potent, short-lived climate pollutants such as methane, which had largely been ignored until recently. Methane has more than 80 times the warming power of carbon dioxide over 20 years after it is emitted; methane emissions from human activities are causing more than one-fourth of the warming we are experiencing today.
In fact, the International Energy Agency says we can reduce 75 percent of methane emissions from the oil and gas sector cost-effectively. This is the fastest way to reduce the rate of warming right now, even as we continue to transition toward 100 percent clean energy.
These and other opportunities to cut emissions mean that addressing climate change - at least in the foreseeable future - is no longer a scientific or engineering problem. Instead, it is a problem of politics, and of overcoming a status quo so closely tied to the unabated use of fossil fuels that many people have a hard time imaging an alternative. Making that alternate reality our own requires an economic framework that accelerates and rewards the rapid and widespread transformation.
This is where the G20 leaders have a crucial role to play.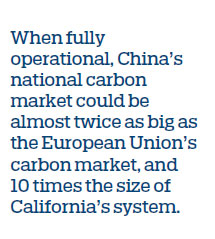 Some say it is better to wait until cleaner technology becomes even cheaper before setting climate goals. But this is not how technology progresses. In the real world, it is scale that drives innovation and cost reduction, not the other way around. To achieve the speed and scale we need, we need to get technology out of the lab into a competitive marketplace.
For that to happen, innovators need to know that emission reductions pay off. Unlike the latest smartphone, however, there is no natural market in which to reap rewards for cutting pollution. That's because polluting is free until governments say it isn't. In order to fully capitalize on the low-carbon technologies at their disposal today, policymakers must set strong, clear and durable emissions targets.
Officials can further accelerate the process by creating a market not just for technology, but also for the emissions savings themselves. Putting a price on carbon creates an incentive to reduce emissions. Allowing companies that reduce emissions beyond legal requirements to sell their extra credits to others with higher costs or longer timelines also rewards initiative and innovation, and lowers the overall net cost for everyone.
This approach has proven so successful that more than 50 jurisdictions around the world have carbon markets in place, and more on the way.
Until recently, the world looked principally toward Europe and North America for these kinds of solutions. But that is no longer the case. Just as it has become a major innovator in clean technology, China has also begun to lay out ambitious strategies for protecting the climate. Since 2013, for example, China has introduced local carbon markets in two provinces and five cities across the country. Four years later, the government began planning for a national emissions trading program that is slated to become the world's largest carbon market.
As with many things in China, the potential size of the opportunity is remarkable. For example, the country's power sector generates 63 percent of its electricity from coal, resulting in 3.5 billion tons of CO2 emissions a year. That means that, when fully operational, China's national carbon market could be almost twice as big as the European Union's carbon market, and 10 times the size of California's system.
The climate crisis is, by definition, a global crisis. While many nations seem to be turning their attention inward, institutions like the G20 have never been more important. Countries cannot thrive or prosper if the natural systems we depend on are in chaos. No nation need sacrifice its sovereignty or pride to solve this problem, but all must proceed from a common commitment.
Climate policies must also be politically sustainable. The recent election results in Australia and the polarization of the debate in other countries underscore the need for climate policies that are both effective and efficient, and which do not impose the burden of change solely on working people.
If preservation of a habitable climate is the biggest economic challenge of the 21st century, then it is going to take every bit of creative and entrepreneurial energy we can muster to fix it. Governments need to create the conditions that make it possible for the private sector to work its competitive magic.
That, in short, is the responsibility that falls on the G20 leaders.
The author is president of Environmental Defense Fund. The author contributed this article to China Watch, a think tank powered by China Daily. The views do not necessarily reflect those of China Daily.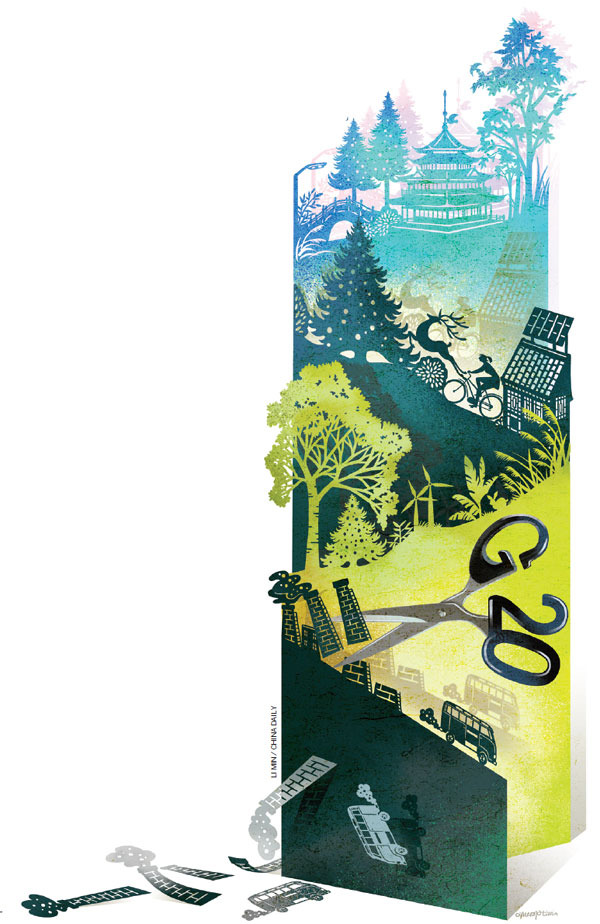 (China Daily Global 06/04/2019 page13)
Today's Top News
Editor's picks
Most Viewed