Tastes like olive - but is it olive?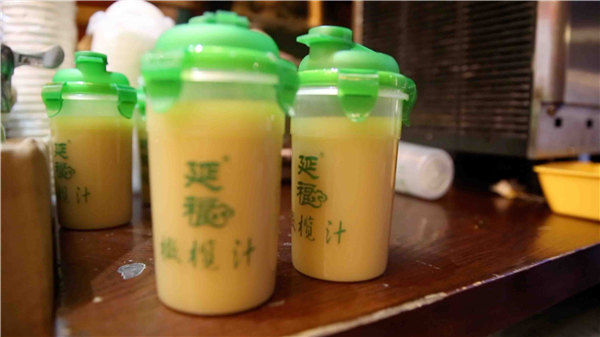 [Photo/CGTN]
You've nibbled on olives as a snack, and dribbled olive oil on your salad, but have you ever tried olive juice?
Locals in East China's Fujian province swear by it. Passengers flying with the region's Xiamen Airlines can often be heard ordering it.
This is a specialty of Fuzhou, Fujian's provincial capital, known as ganlanzhi- literally, olive juice.
Grown here since the Tang Dynasty (AD 618-907), it was even approved as a trademark with geographic indication by China in 2010.
But put aside thoughts of oily green beverages. This olive juice is surprisingly refreshing, tasting more like carrot juice mixed with pineapple and other vegetables, with just a hint of an olive after-taste.