Tasting 'presidential' wine and 2 'warriors' worth sipping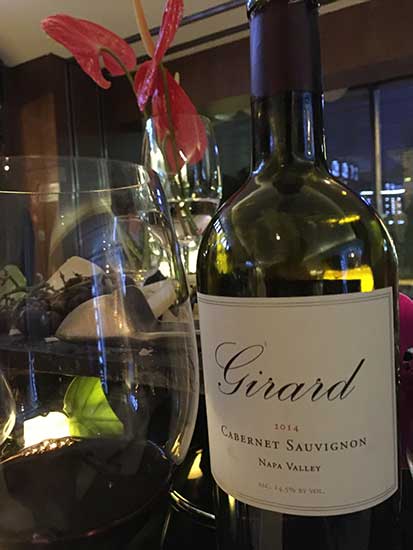 [Photo provided to China Daily]
Question: What makes an imported wine sell out in China in one hour?
Answer: Announcing the state dinner menu at Mar-a-Lago, when President Xi Jinping visited his US counterpart in Florida last month.
The bottle in question was Girard Napa Valley cabernet sauvignon, which retails for around 800 yuan ($116) in China.
Evo, the wine's distributor in China based in Shanghai and Hong Kong, is now in the process of restocking the brand.
VIP members of Morton's of Chicago steakhouse in Beijing recently got to taste the cabernet sauvignon, which Evo says is the top-selling wine at President Donald Trump's resort. At the dinner Trump hosted for President Xi and Madame Peng Liyuan, the Girard was paired with a dry-aged prime New York strip steak.