Two easy recipes to cook at home on Valentine's Day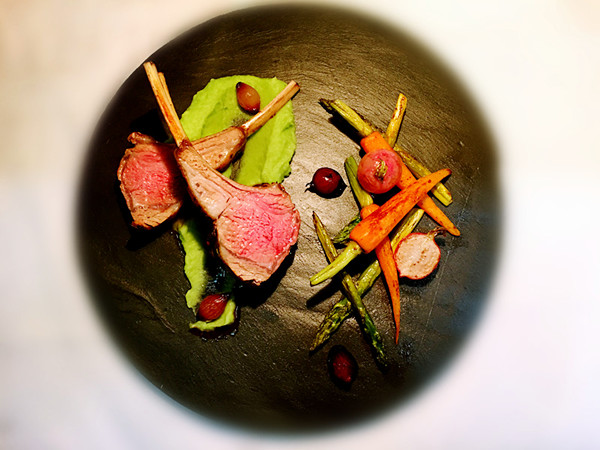 [Photo provided to chinadaily.com.cn]
Valentine's Day is a time for love and romance. If you prefer to skip crowded restaurants this year, make your Valentine's Day dinner perfect with these two easy and mouth watering recipes provided by The Westin Beijing Financial Street.
Rosemary lamb chops with asparagus and baby carrots
Ingredients:
Australian lamb chop, baby carrots, spinach, potatoes, asparagus, baby onions, red wine, butter, cream, rosemary, olive oil, salt, black pepper
Steps:
1. Season the lamb chops with black pepper and salt while you prepare other ingredients.
2. Boil the potatoes in water until soft and tender. Fish the spinach out of boiling water and mash them up together with the potato.
3. Cook the asparagus and baby carrots in a pan of boiling water until tender.
4. Cook the baby onion well in red wine
5. Melt the butter in a pan until it turns light brown, fry the lamb chops on both sides until they turn brown.
6. Serve the lamb chops with the vegetables and purees and arrange well to serve.
Good for:
Wine dinner, quick meal, healthy diet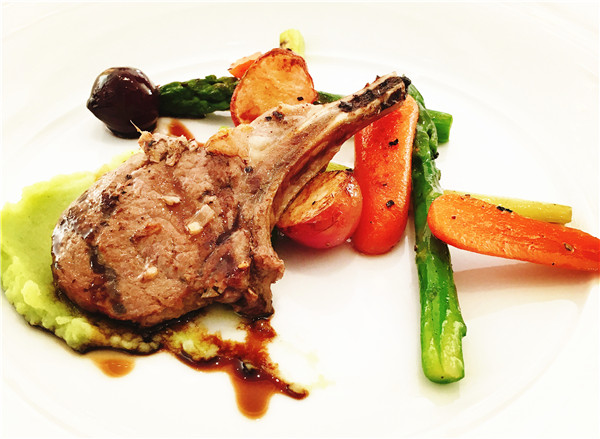 [Photo provided to chinadaily.com.cn]